There's so much to do in Mendoza!  Of course, there's my favorite vacation pastime: relaxing.  Oh, and my second favorite: wine tasting.
For the more adventurous, you can go whitewater rafting or trekking in the Andes.  We chose a few activities closer to home:
*
Horseback riding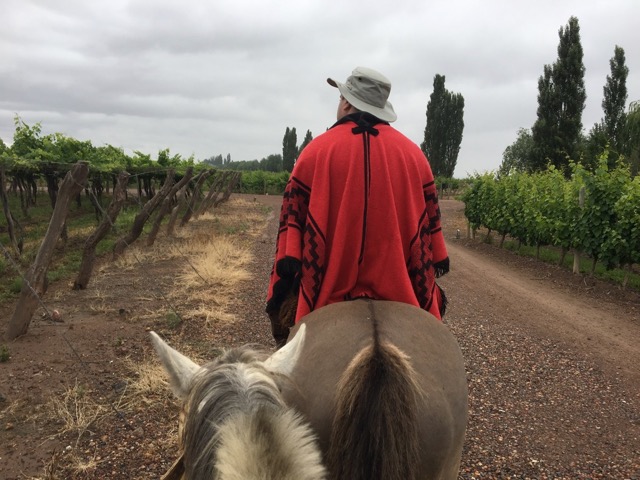 We met our gaucho – a young woman, contrary to what the word conjured in my imagination, and really interesting to talk to – and saddled up for a ride through the vineyards to a neighboring winery.
D rode Bonarda, named for one of the local grapes and clearly the boss of the group as she insisted on leading the way.  My horse, Snow, was much more low key.
You can see a lot from a horse, deep in the vines – birds that aren't startled away as they'd be if you approached on foot, excitable dogs dashing out to try and chase us away (the horses ignored them completely), and the inner workings of the vineyard.
When we reached Decero, we "parked" our horses under some trees and headed in for a tour and tasting.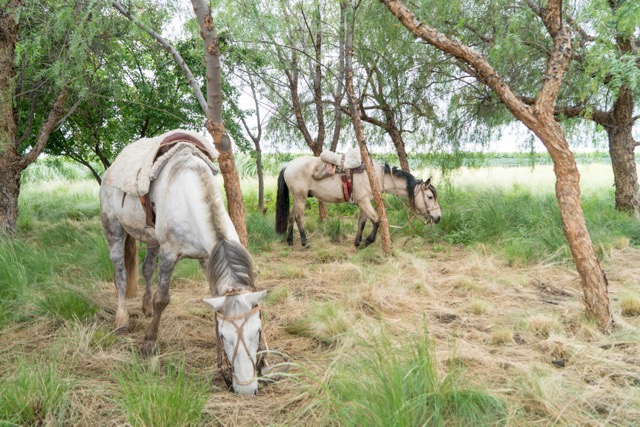 Afterwards, we let Bonarda lead the way home, breaking into a brisk trot as it got a bit rainy – the horses were eager to return to the stable and we were anticipating a nap!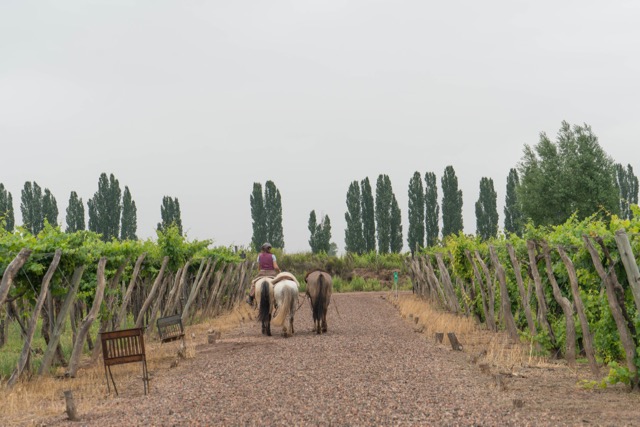 *
Tango show and asado
Every few evenings, Cavas puts on some sort of entertainment – a pianist or, on our second-to-last night, a tango show with musicians (in addition to the piano there was a bandoneon, a sort of accordion traditionally used in tango music).
The dancers put on a great show, with three costume changes!  There was even a little instruction, showing the basic tango eight step.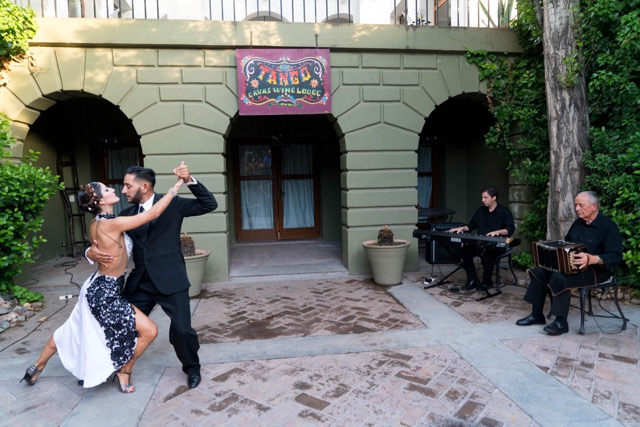 D and I volunteered as guinea pigs (well, I volunteered us!) and got to try to follow along.  Alas, I think we'll need more lessons before we make our debut.
During the show, we had wine and hors d'oeuvres – including really great gazpacho.  Afterwards we mingled and chatted in the vineyards with some of the other guests and the Cavas sommelier while we waited for the asado: beef ribs and a ribeye roast that had been grilling for hours on a wood fire.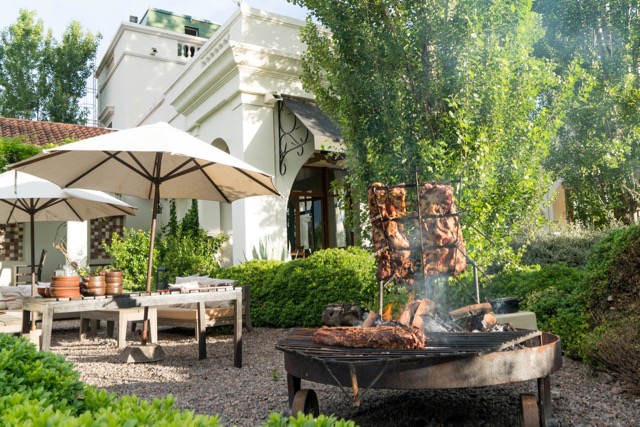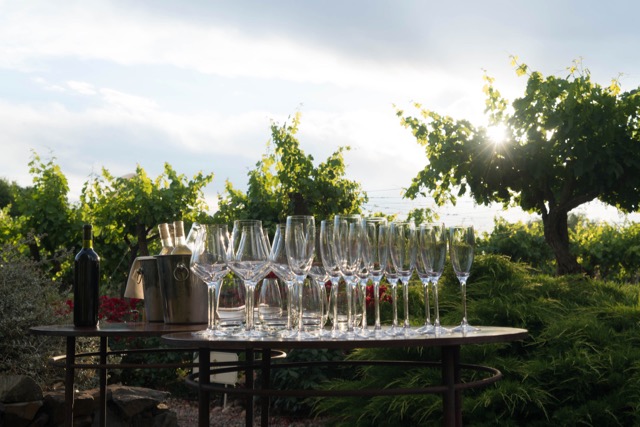 *
Cooking class
After eating a lot of empanadas, we finally got our chance to learn to make them!  One of the Cavas chefs, Cesar, met us for an al fresco cooking session.
We started by finely slicing two onions, which Cesar sauteed over the wood fire.  They cooked fast!  Meanwhile, we diced beef tenderloin (as he explained, these are fancy empanadas) that were added to the onions along with cumin, oregano, and other seasonings.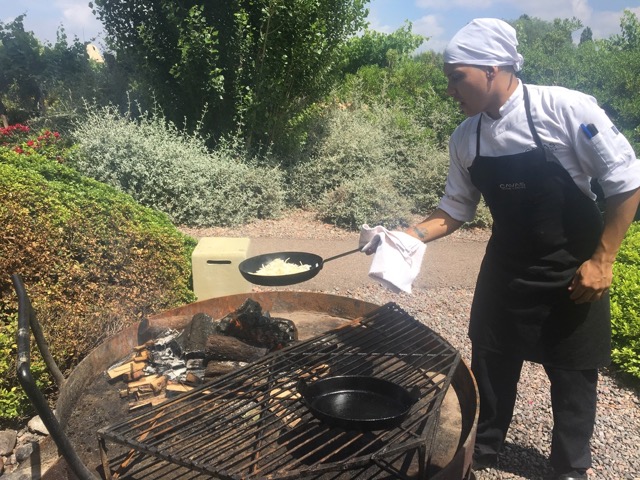 While the empanada filling chilled, we looked around the huerta (kitchen garden) and chopped vegetables for a chicken dish that Cesar would also show us how to make.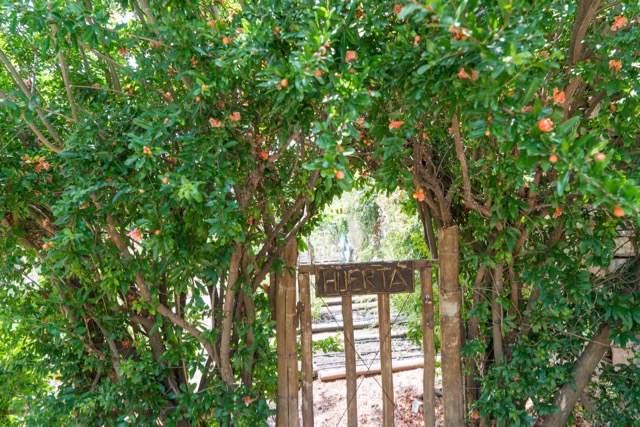 The main attraction was learning to fold the empanadas.  It's fairly straightforward: fill a dough round, fold it into a half moon, and crimp closed with a series of small folds.  Cesar made it seem easy, but it does take a special touch to get the edges right.
Soon we were settled at a table on the patio to enjoy lunch.  And even though our empanadas may not have looked perfect, they tasted delicious!