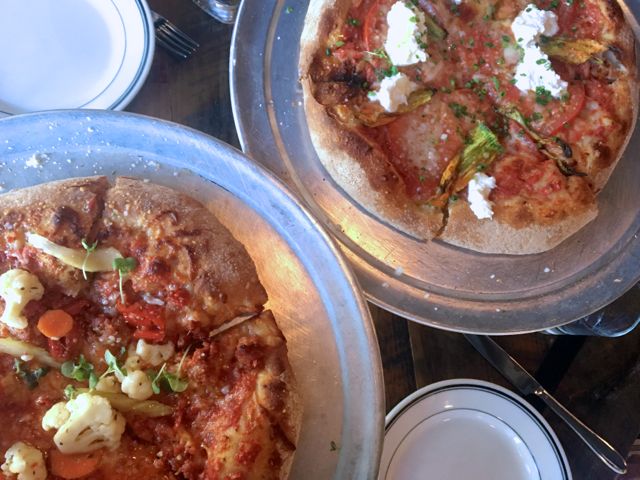 I've been waiting over a year for a return trip to All Purpose in DC, and it didn't disappoint!
We first visited right after they opened, squeezing a big group around the bar to celebrate our friend E's birthday and trying practically everything on the menu.
Ever since, I've had All Purpose's pizza on my mind, especially the Duke #7 – I love the way its richness, from spicy 'ndjua sausage and mozzarella, is cut by sharp vinegary giardiniara.  So that was definitely on the list to order.
As for the rest of our order… the four of us reviewed the menu and negotiations began.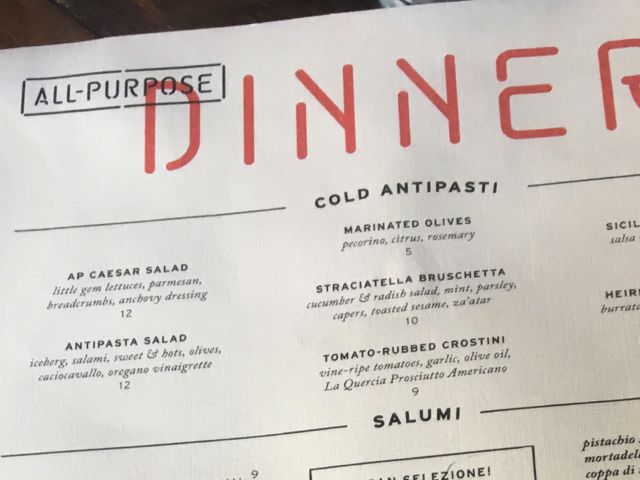 Actually, the only hard part was narrowing down our choices!
We started with crostini, rubbed with tomatoes and garlic and topped with folds of prosciutto, and a tomato and burrata salad, plus a big pile of fried baby artichokes with romesco and "ramp ranch" (yum).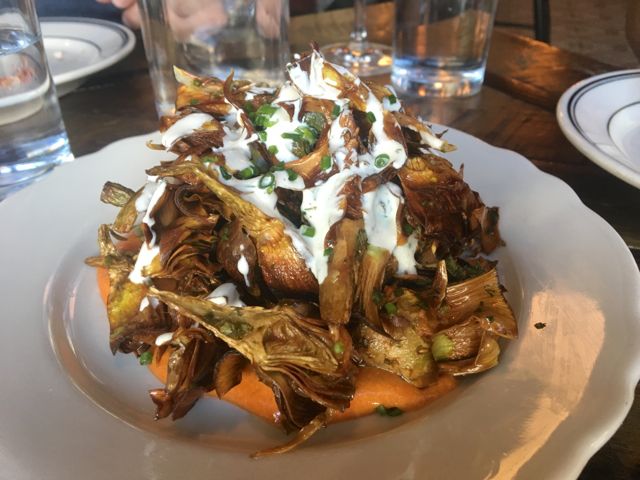 Then, of course, we had pizza – the Duke #7 that lived up to my memory, and the "Better Days" with sliced tomato and squash blossoms.  I always appreciate a menu that offers lots of fresh tomatoes in summer, and this one certainly delivered!
All Purpose has a short but tempting dessert menu, supplied by the Buttercream Bakeshop next door.  My must-have is the rainbow cookie cake – stoplight-bright layers of almond cake sandwiched with apricot jam and served with chocolate sauce and whipped cream.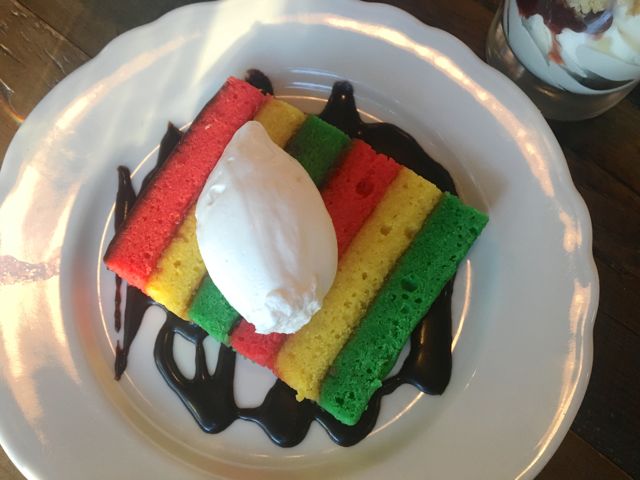 Duke, I'll see you next time!