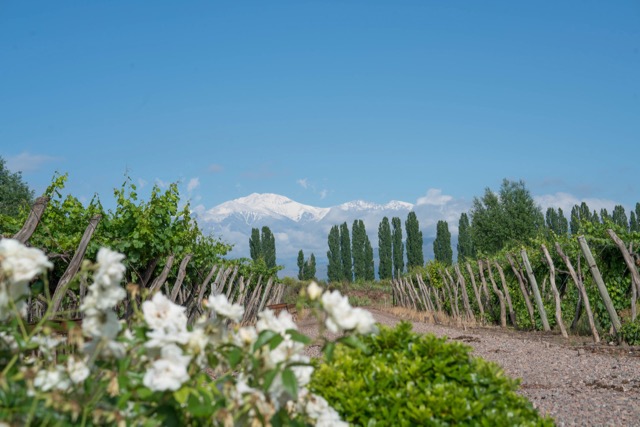 Cavas Wine Lodge is the perfect place to get away from it all – as long as "all" doesn't include a gorgeous setting, excellent food, and absolutely charming people!
We had a wonderful stay at Cavas, in Mendoza, to celebrate D's birthday, and I'm already dreaming of our return.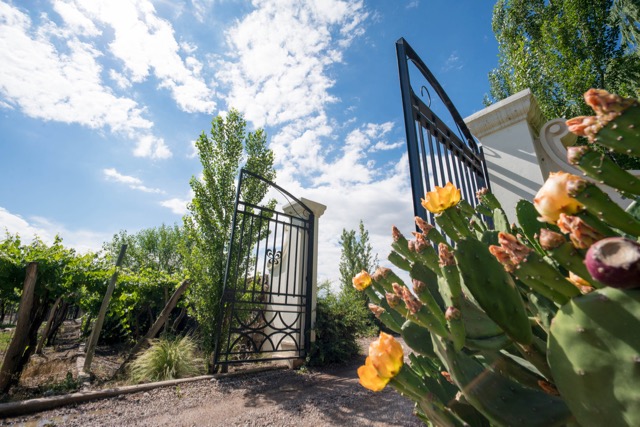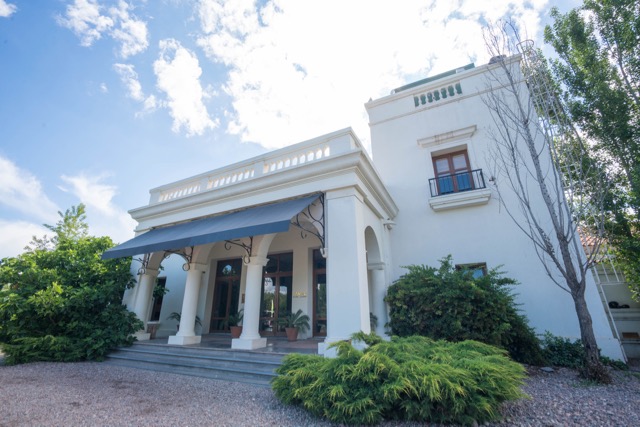 As soon as we walked up the steps to the lodge, glasses of Cavas's own sauvignon blanc were offered and our bags were whisked away.  We stopped into the restaurant for lunch (the first of many delicious meals), where we looked over our thoughtfully designed itinerary, then walked through the vines to our room.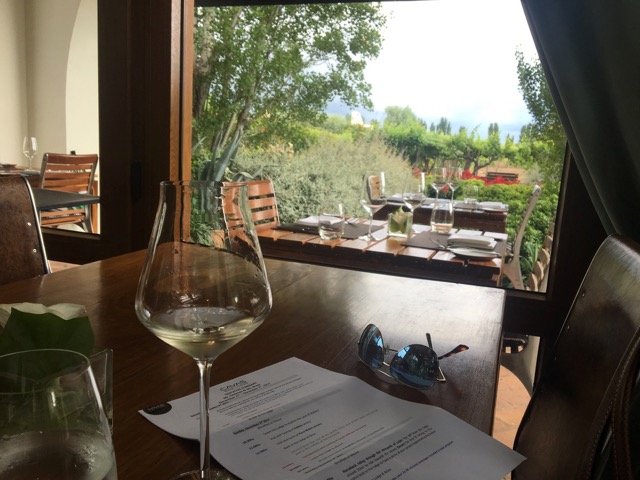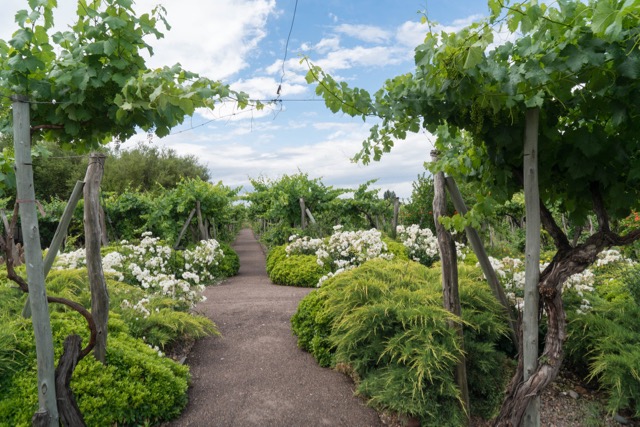 Actually, the "rooms" are spacious adobe cottages, each with its own entrance and private patio.  Inside, there's a sitting area, followed by the bedroom, a walk-in closet with small desk across from it, then the bathroom.  Stairs outside lead up to the roof deck, complete with outdoor fireplace and a view across vineyards to the mountains.
Every morning, the birds outside our room did their best to sing us awake, but we ignored them and burrowed deeper into the cozy bed, since it was unseasonably rainy and cool for the first part of our stay.  Perfect weather for sleeping in – and for a fire in the fireplace!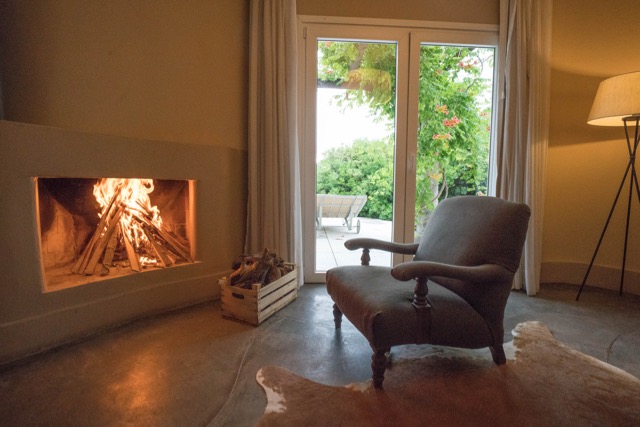 We had some nice weather too, when we could see the mountain (Aconcagua, nearly 23,000″, which was obscured behind clouds for much of our stay).  One morning I happened to wake up around 6:15am and peered outside to see clear skies and the snow-capped mountain glowing pale pink in the sunrise.  I grabbed my camera, threw on a coat, and dashed up to the roof to snap a few shots.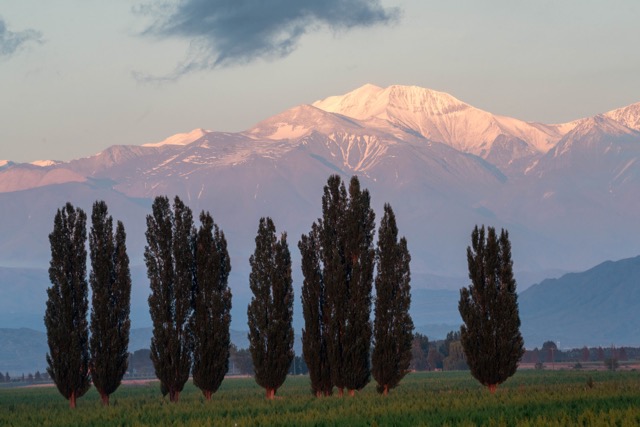 Most days we kept our afternoons free, and I'd explore the grounds.  There were lots of birds, including ground owls and a bright red vermillion flycatcher, and young foxes who liked to play in the vineyards.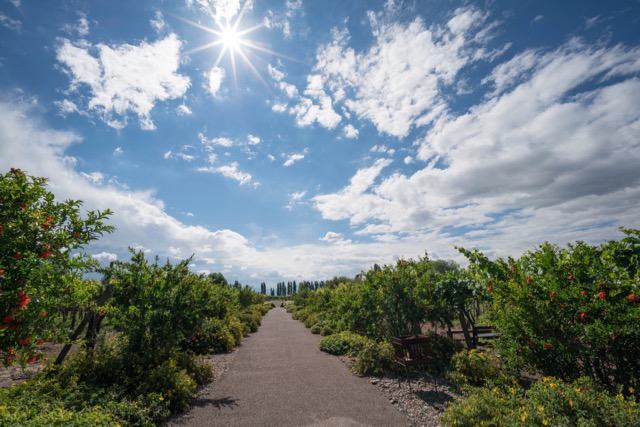 On our last night, the mountain appeared just in time for sunset.  Fires were lit in the iron braziers lining the main path, creating a magical scene – and a fitting finale to our stay.