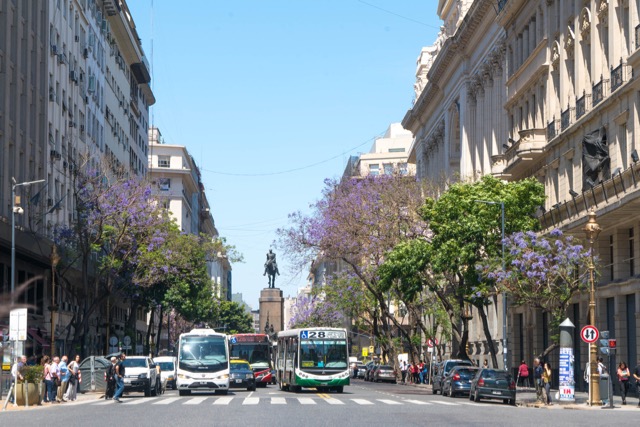 We made the most of our short time in Buenos Aires, exploring a few of the sights and spending some time just walking around to get the feel of the city.
Floralis Generica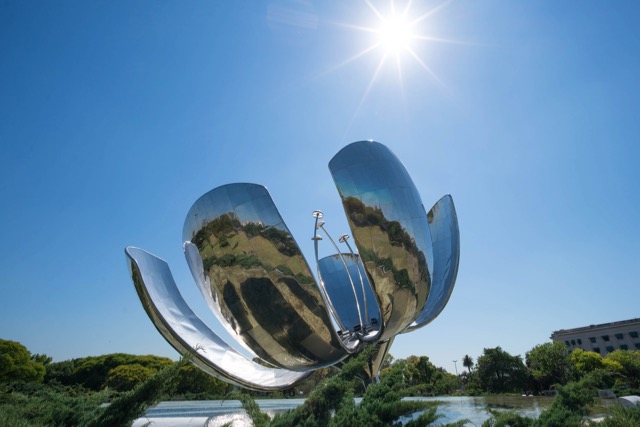 I looked forward to visiting this sculpture, aka "the big metal flower", to try out my new wide angle lens!  And yes, it's quite large and reflective, constructed of riveted aluminum panels by Lockheed Martin.  It's designed to open and close each day and follow the sun, just like a real flower, but I'm not sure if this actually happens (it's been broken for long periods previously).
You don't need more than a short visit to walk around and take plenty of photos.  Conveniently, right across the street is the…
Museo Nacional de Bellas Artas (MNBA)
As you might expect, you won't find the top echelon of European art in this Argentinian museum – there are a few "lesser works" of the famous names, and a selection of paintings from non-brand name Europeans.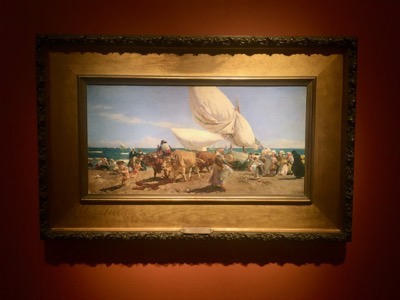 The one thing you'll find here that isn't common elsewhere, of course, is Argentine art.  Given the fraught political and economic history of the country, it tends to the darker side.
I was charmed by the Asian exhibits that were basically jam-packed curio cabinets, as if in a dusty antiques shop in the back streets of Kyoto.  And we happened to be there during the Miro exhibit, which was quite good!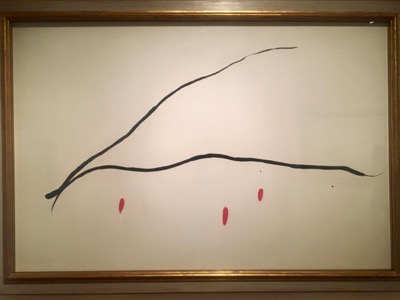 Buenos Aires Metropolitan Cathedral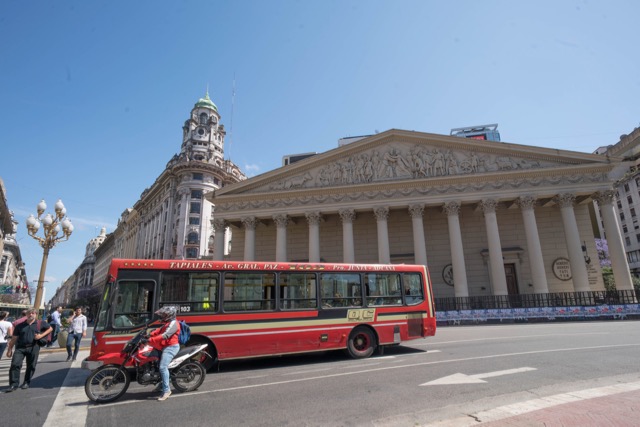 When we approached this low neoclassical building, our wonderful guide Marcelo asked us what we thought it was.  It looks rather governmental, so my guess was a courthouse.  Nope, the Buenos Aires cathedral!  (Original home of Pope Francis)
It's surprisingly large inside, with domes that are invisible from the street.  On one side of the nave is the flag-draped tomb of General San Martín – Marcelo described him as "the George Washington of Argentina", who helped lead the country to independence from Spain in the early 1800s.  Even today, there's an honor guard.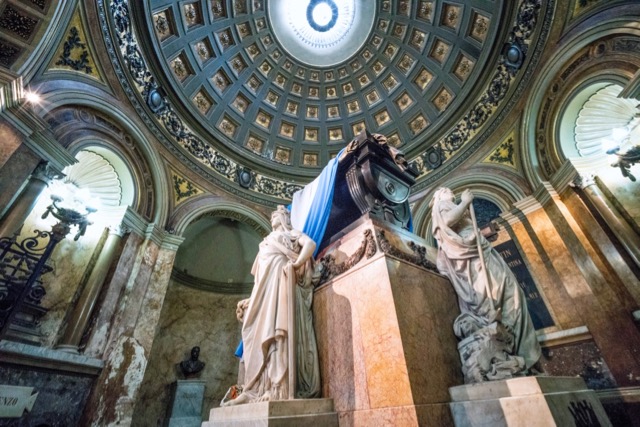 El Ateneo Grand Splendid bookstore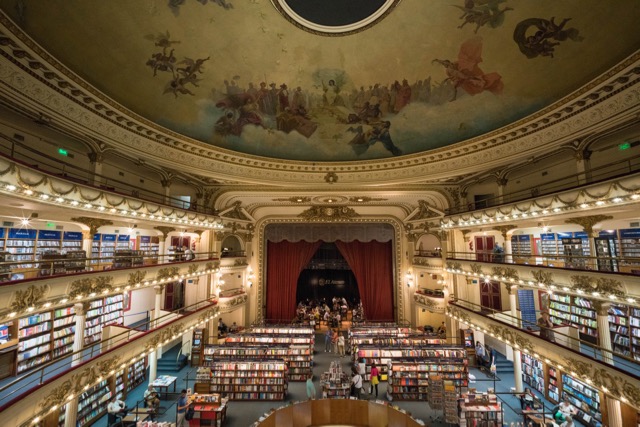 What was once a theater and cinema is now a bookstore, complete with cafe on stage so you can refuel with an espresso after browsing.
D settled in there while I headed to the children's section in the basement to pick out some Spanish books for my niece and nephew, and of course explored all the levels to see which had the best view.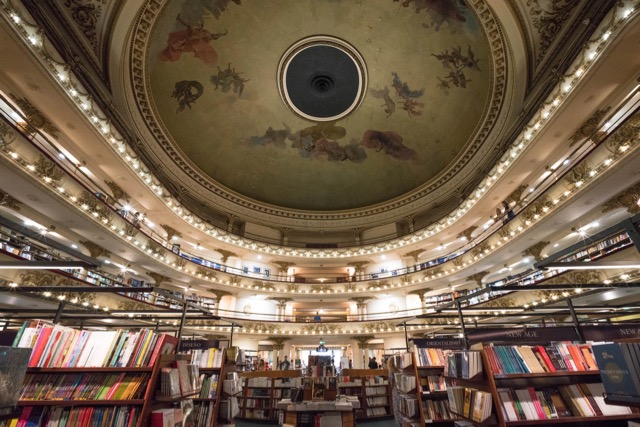 Dogs!
BA is a very dog friendly city, and I loved spotting the dog walkers with 8, 10, or even 15+ dogs!  (Amazingly, the sidewalks were quite clean – I'm not sure how they manage it)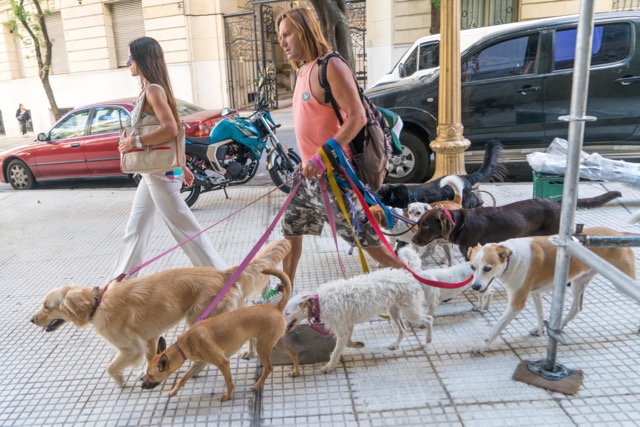 During one of our neighborhood explorations, we came across this dog in front of some street art that reminded me of a happy dog (or possibly an alligator, not sure).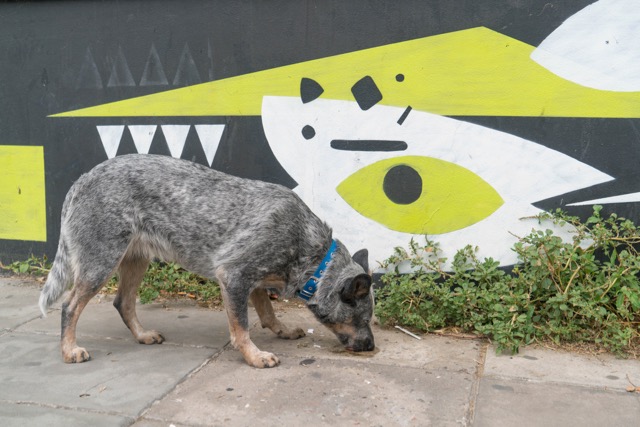 Some other memorable moments – visiting the historic Cafe Tortoni, witnessing a demonstration (complete with marching band, firecrackers, and confetti), and meeting a charming grande dame at a Rapa Nui shop, who chatted to us in perfect English while she ordered her favorite frozen chocolate-dipped raspberries.
Next time: a final installment from BA.