I've been dreaming about Provence – and the Luberon specifically – for a long time, ever since I first read Peter Mayle's books.  Most of all, I wanted to visit one of the weekly village markets, which he wrote about in such lush detail:
"…the tables were piled high with vegetables, small and fragrant bushes of basil, tubs of lavender honey, great green bottles of first pressing olive oil, trays of hot-house peaches, pots of black tapenade, flowers and herbs, jams and cheeses — everything looked delicious in the early morning sun."  — A Year in Provence
So we headed to Bonnieux on Friday morning, arriving at the peak of the market bustle.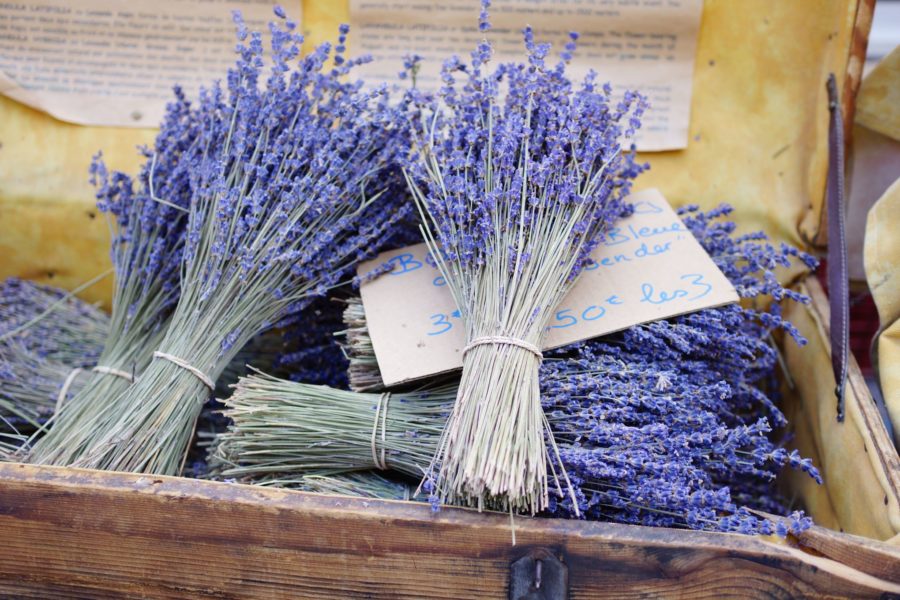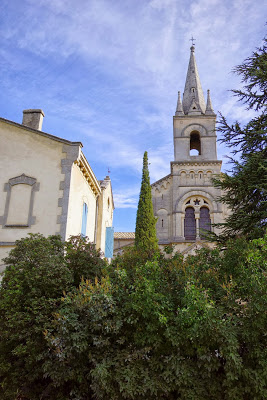 Like most of the Luberon villages, Bonnieux is built into a hill.  The market is set up all along the steep, switchbacked road that leads up from the valley floor, starting with the touristy hat-and-basket stall at the base and leading up to the village square, jammed with vendors selling everything from tablecloths and jewelry to sausages and cheese to beautiful fruits and vegetables.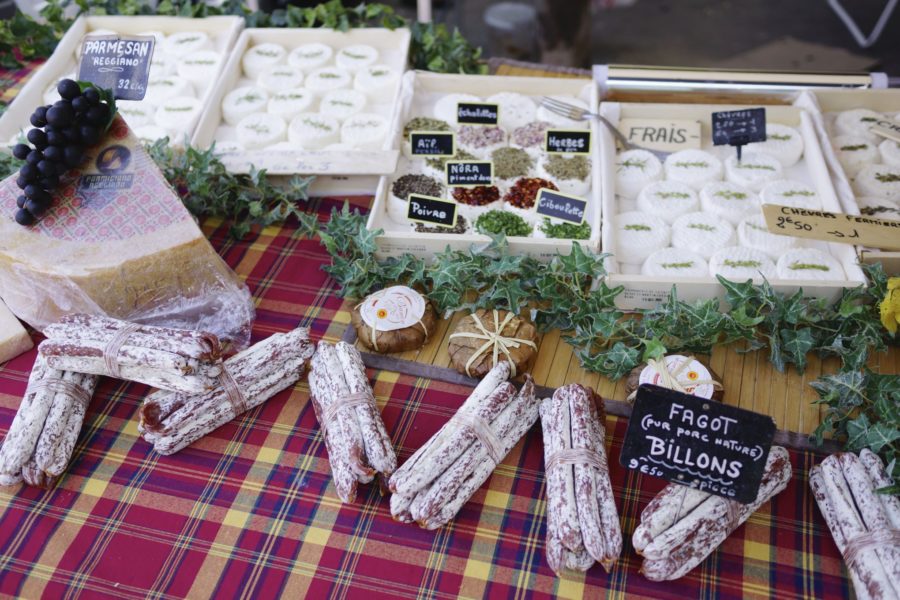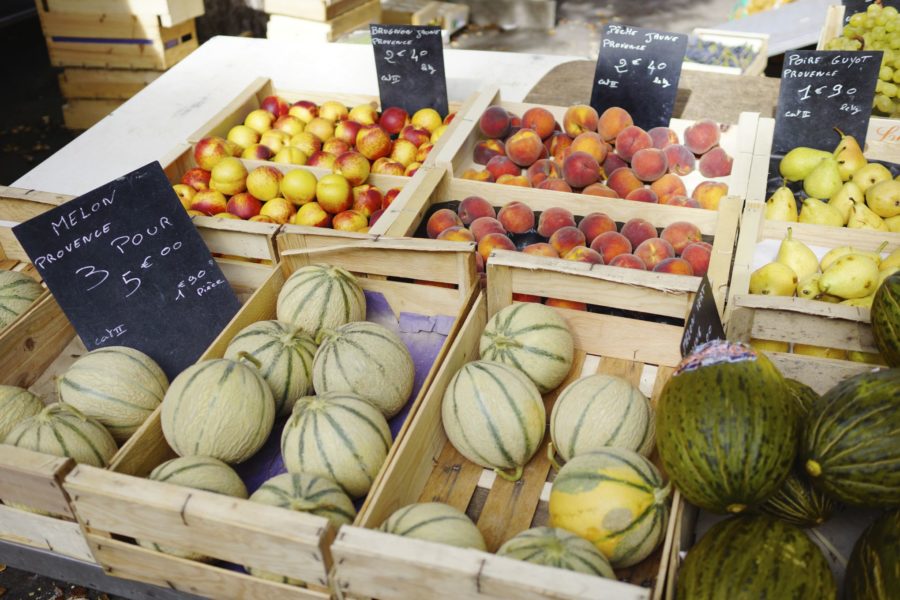 The mobile roast chicken vendor also caught our eye – oh, the aroma! – but we stuck to buying non-perishables for our picnic dinner that night.
I think this little guy was pretty excited about the chicken, too!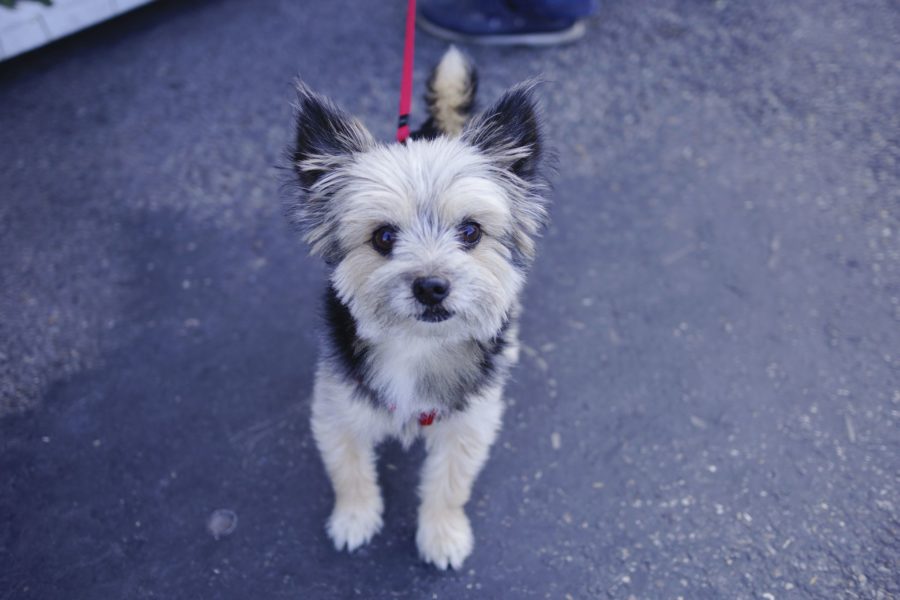 The village continues up beyond the market, and we walked farther up the hill to explore, following the chattering older ladies returning home with their baskets.
We were rewarded with a sweeping view of the village church below, the valley, and even Mont Ventoux in the far distance.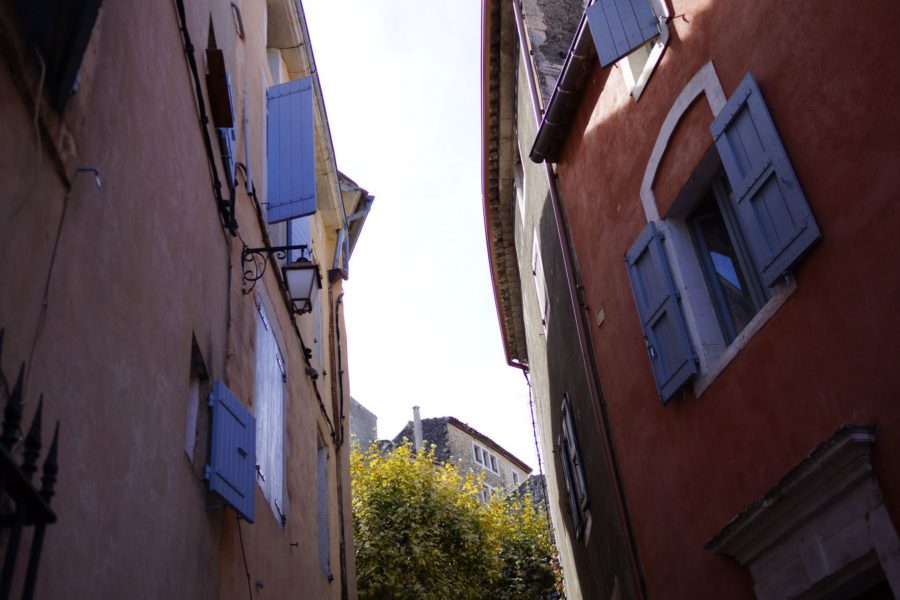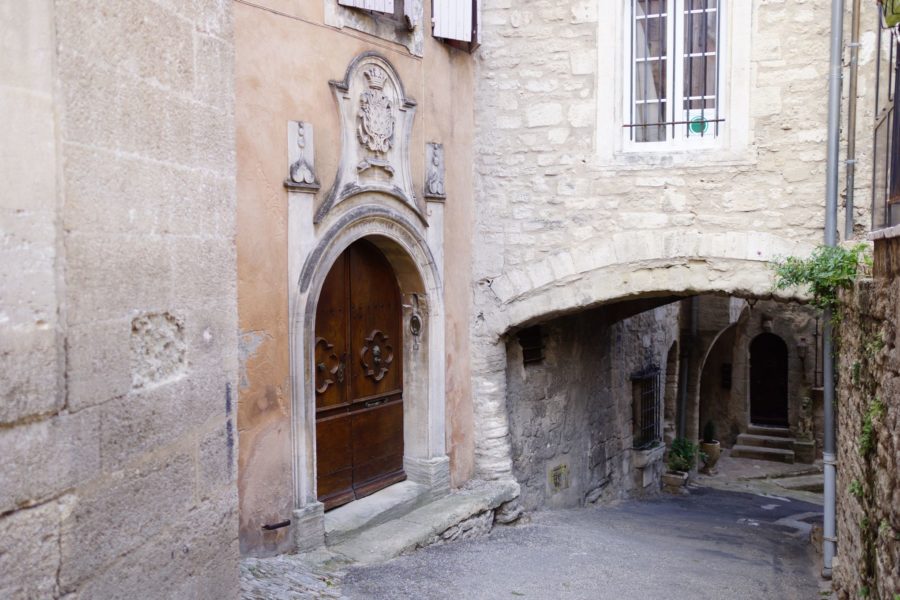 Maybe the market didn't totally live up to Peter Mayle's rapturous description (what could?), but it was still a perfectly dream-worthy morning.