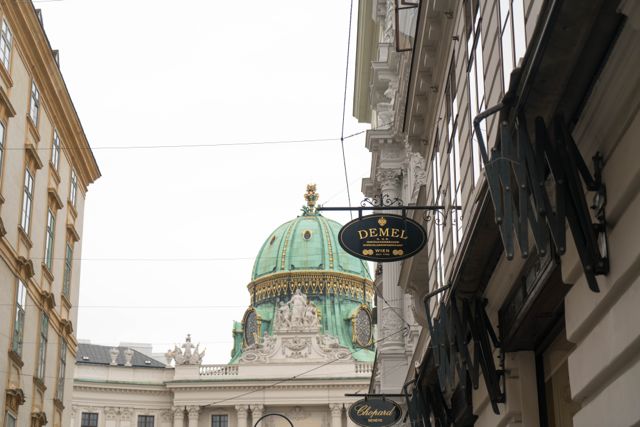 There are still plenty of reminders of the Habsburg Empire in Vienna today – it's part of the charm of the city.
We popped into Café Demel for cups of Schoko-Baileys, rich, boozy hot chocolate topped with whipped cream.  It still proudly bears the designation "K. u. K. Hofzuckerbäcker" – K.u.K. stands for "kaiserlich und königlich", aka "imperial and royal." And apparently it's a draw for royalty even today; Prince Charles and Camilla visited just a few hours after we did.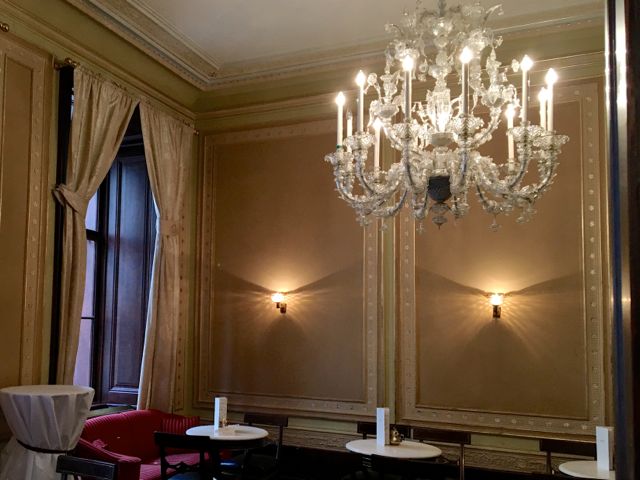 That evening, we attended a ballet at the opera house, which was opened by Emperor Franz Josef in 1869 as the Hofoper (court opera) and is now known as the Staatsoper (state opera).  Regardless of the name, it's a grand and glittering venue.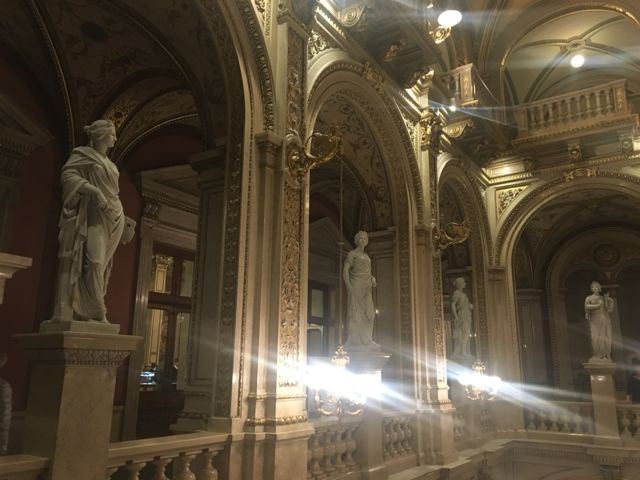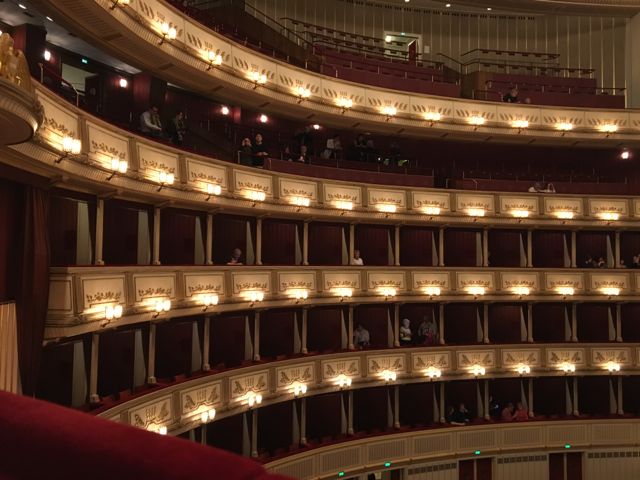 It was a new experience for me to sit in a box – we had two of the front row chairs, which were surprisingly small and had minimal legroom.  The completely unobstructed view, though, made up for our pinched toes.
We enjoyed chatting with our box-mates, Viennese ladies who commiserated with us about the fact that the boxes constructed with more petit 19th century bodies in mind, and shared some good gossip about the annual Opera Ball!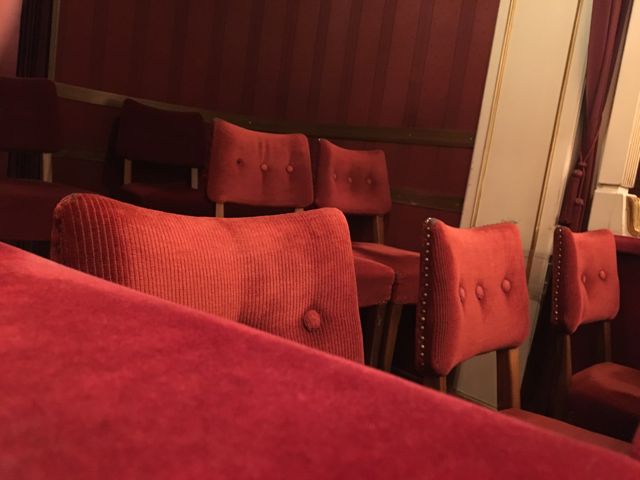 At the first intermission, we headed to our reserved table that was set with our pre-ordered sparkling wine (sekt) and a small chocolate cake.  Perhaps unsurprisingly, the company that caters the opera house is also a K.u.K!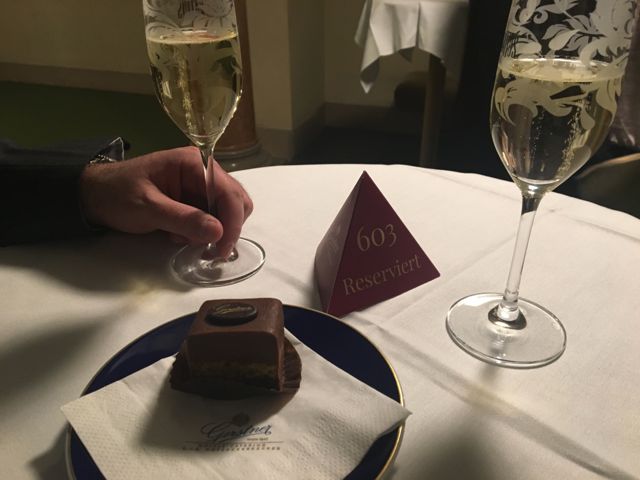 One note, while I do recommend pre-ordering for intermission, it's a good idea to scope out the options before committing.  We discovered much nicer gilded and painted salons farther up the stairs with the same menu, and made sure to spend the second intermission there.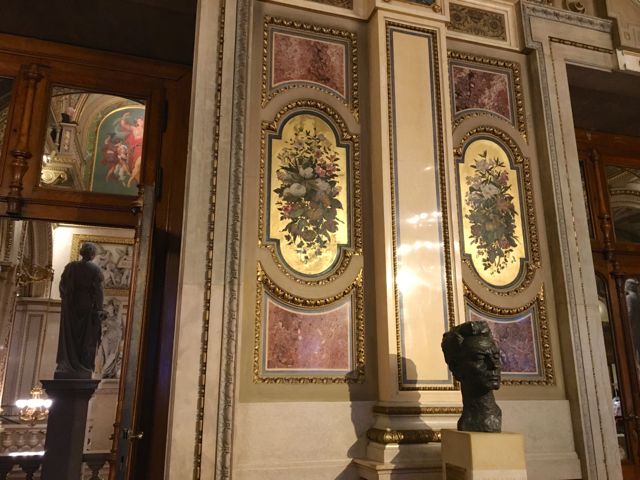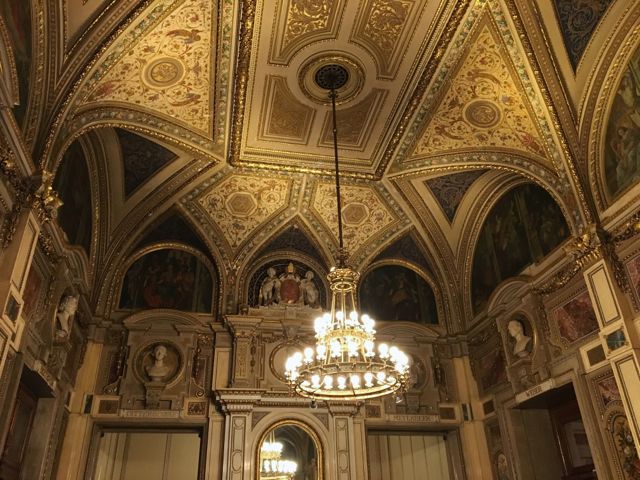 Quite a wonderful day!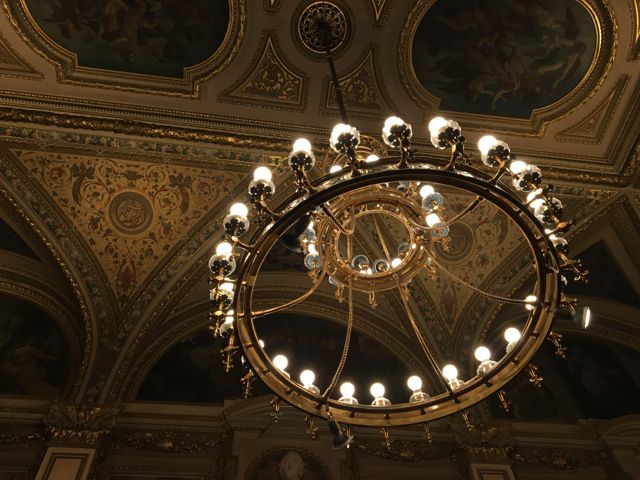 PS. If you're curious about the ballet we saw – it was Onegin, and this synopsis from the National Ballet of Canada explains it pretty well!