Kama isn't a new thing, of course – people have been eating grilled fish collar forever. But lately, I'm noticing kama on Chicago restaurant menus with increasing regularity.


It's something of a delicacy, sometimes appearing as a special as opposed to a menu item, but is certainly worth ordering when you come across it. I find that one kama is enough for D and me to share (he might disagree), since it seems rather rich to me. Also, part of the fun is using chopsticks to pick apart the fish, possibly while battling your dining companion for the choicest bits.


The version at Mirai is elegantly spare – just grilled and served with lemon juice and salt. It's a special (you need to ask for it) and the type of fish varies from day to day. It most often seems to be madai, or snapper.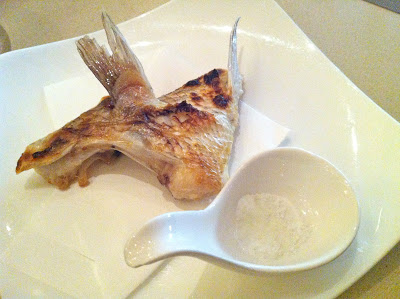 Madai kama at Mirai


Most other kama dishes I've seen are made with hamachi, a larger and heartier fish – and they add lots of flavor accordingly.


Chizakaya glazes the hamachi with soy until it's dark and glistening, and sprinkles it with lime zest. If that's not enough, there's also a dipping sauce with grated daikon, and even a lemon wedge.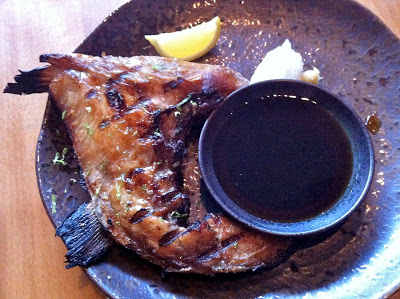 Hamachi kama at Chizakaya
At Yusho, we had a more unusual hamachi kama, with a sort of Asian take on Mexican mole sauce. Lime and paper-thin pickled cucumbers add freshness – always important with such a rich piece of fish.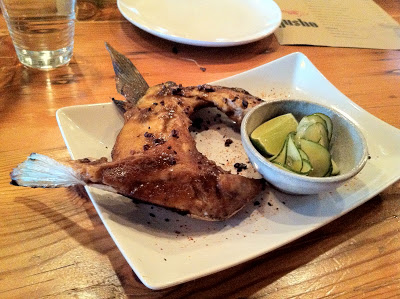 And more hamachi kama at Yusho