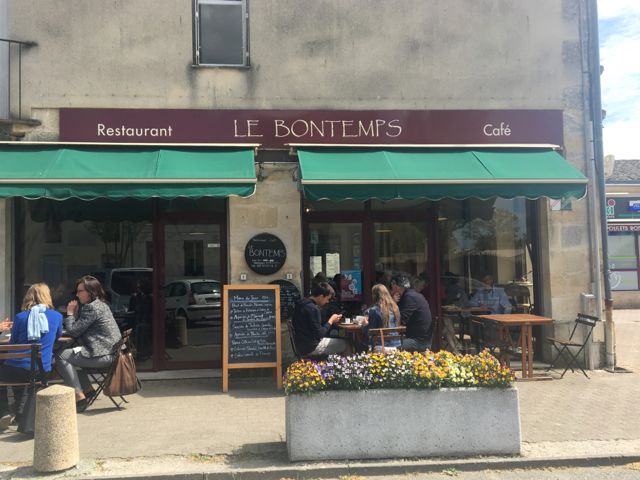 During our day on the Left Bank we had lunch at Le Bontemps – the small-town French restaurant of my dreams.
Short, seasonal menu?  Check. (Fittingly, written on the top of an old wine barrel)
Unassuming location, in a small building complex?  Check.
Husband and wife team?  Check.
And most importantly, delicious food!  Everything is cooked by the husband in a petit kitchen, while his wife runs the front of the house with one waiter to assist.  One twist – she's from Japan, so there's a hint of Japanese influence on many of the dishes.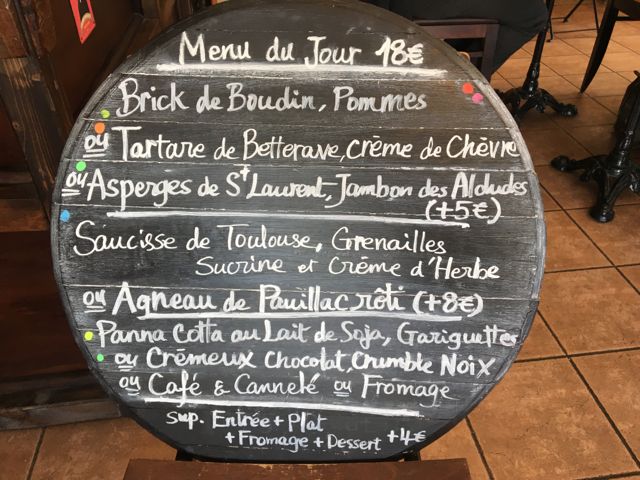 We all started with the seasonal asparagus dish, flavored with a little ginger and soy sauce, and draped with shards of Basque ham.
And we all made the same choice again for our second course: local roast lamb with potatoes and yogurt sauce, and a sprinkling of Japanese spice powder.  Perfect with a little wine (Bordeaux, of course!).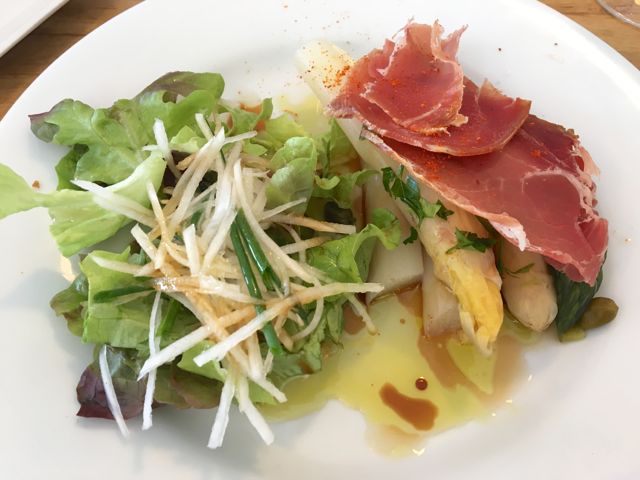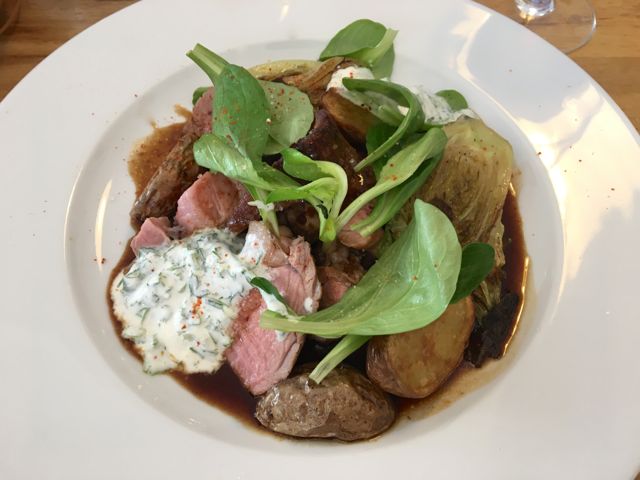 This being France, it's a three course lunch – which means there's dessert!  I had the tasty but unphotogenic crémeux chocolat, while D went for café et canelé.  Bordeaux is home to the canelé; the story goes that it was created to use up the egg yolks leftover after the whites were used to clarify wine.  You'll find them all over Bordeaux, and they're notably better on their home turf compared to the ones we've had in the US.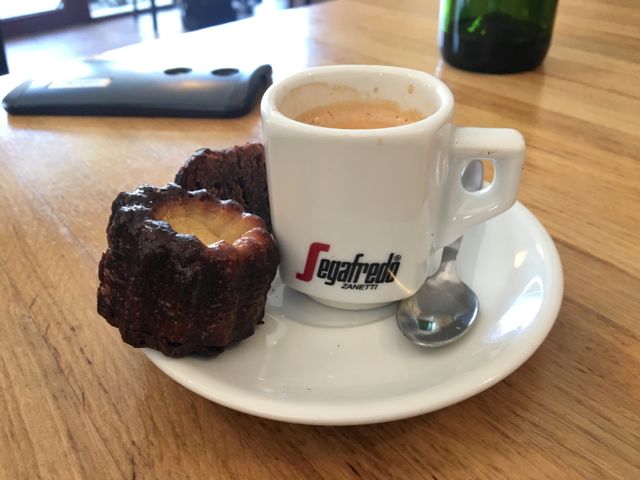 Even on a random spring Tuesday, Le Bontemps was bustling and completely full – so if you go, do make a reservation.  And be sure to peek into the kitchen to wave to the lucky cat on the blue noren curtain!