My (digital) subscription to the Washington Post always pays off when we visit DC – I have a shortlist, in advance, of the places I'd like to dine.  This time, Métier was my choice for a special night out.
It's a dressed up, tasting menu spot tucked beneath its more casual sibling restaurant, Kinship – both are run by the same chef and served from the same kitchen.  To get to Métier, you start upstairs and check in at Kinship, then – after a brief wait, you're escorted to an unmarked elevator that opens into a subterranean sitting room.  The menu and wine list are delivered along with some bites that we enjoyed with champagne, while debating about wine and reading each other lines from the funny little vintage books on the side table.  ("How Not to be a Wallflower" was our favorite.)
It's quite an experience before you even step into the dining room!
As for our dinner…
Hawaiian Abalone
radishes, cucumber, mustard granité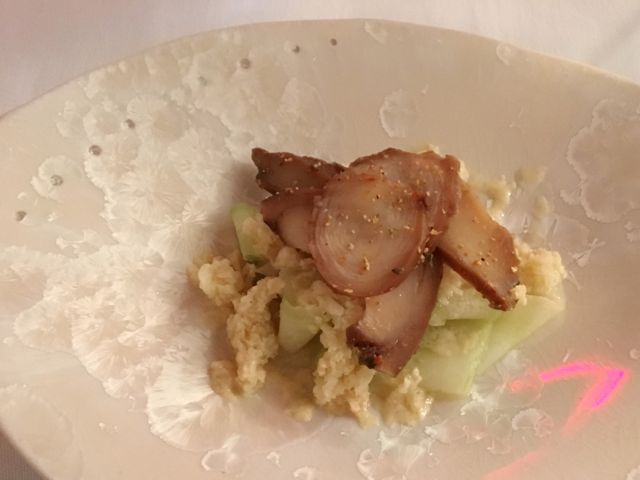 *
Warm Spring Asparagus
cured salmon, smoked salmon emulsion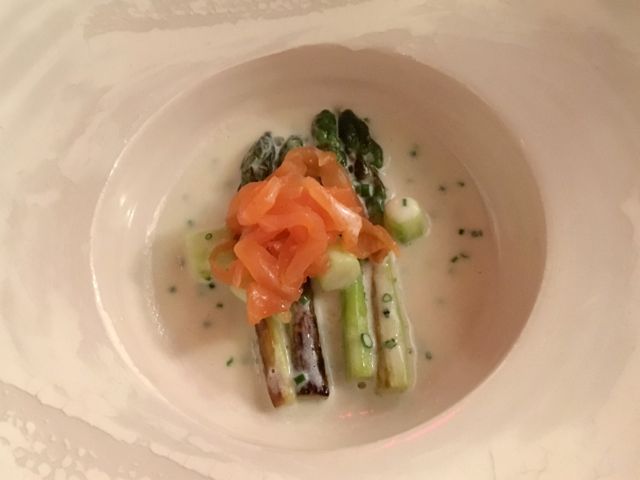 *
Steamed Maine Lobster
crispy hominy, sweet peppers, green chickpeas, tarragon broth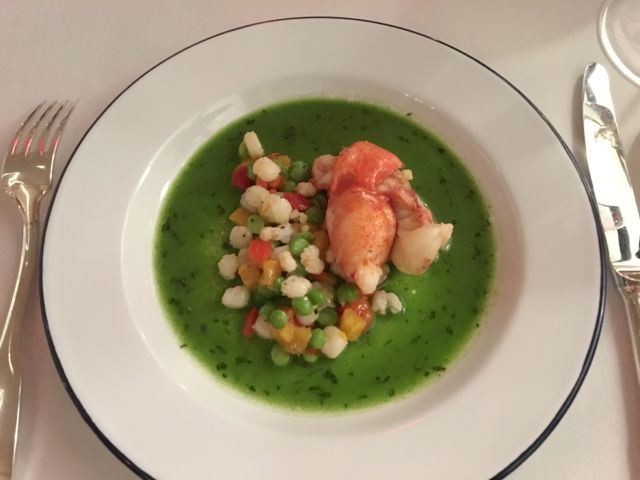 *
Leek and Foie Gras Timbale
ragout of Louisiana crayfish
served with mini Parker House rolls and bread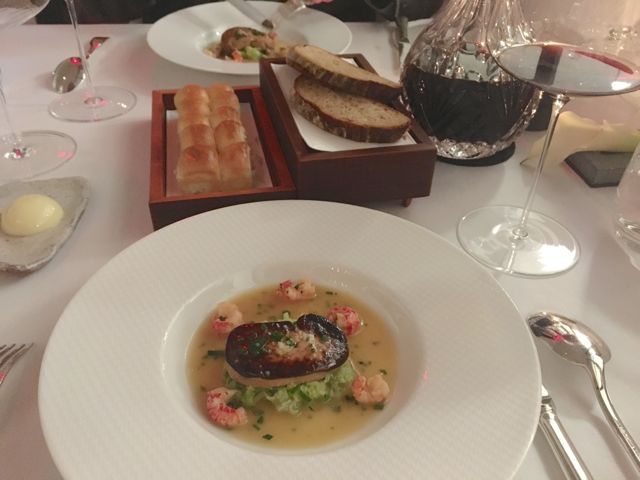 *
Steak de Burgo
grilled Vidalia onion, garden herbs, red wine vinaigrette
served with blue cheese "sticky buns"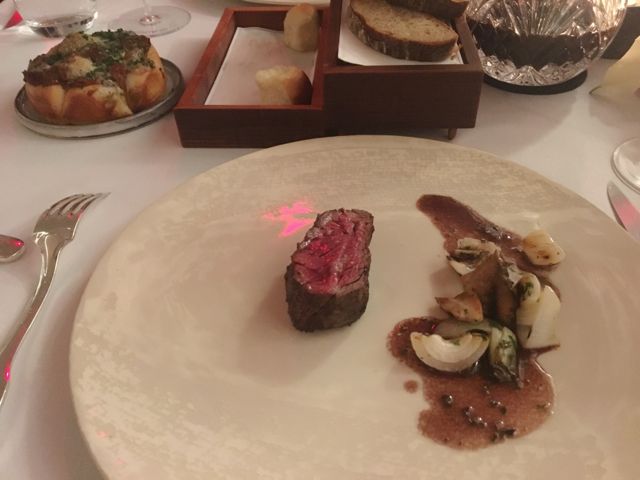 *
Matcha Latte
Japanese steam cake, Matcha cremeux, caramelized tofu and milk ice cream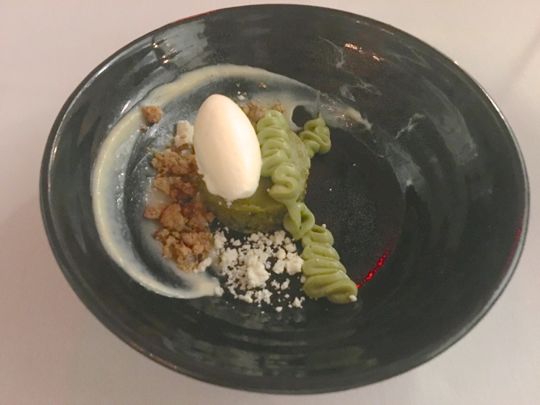 *
St Honoré
salted caramel crème diplomat and coffee semifreddo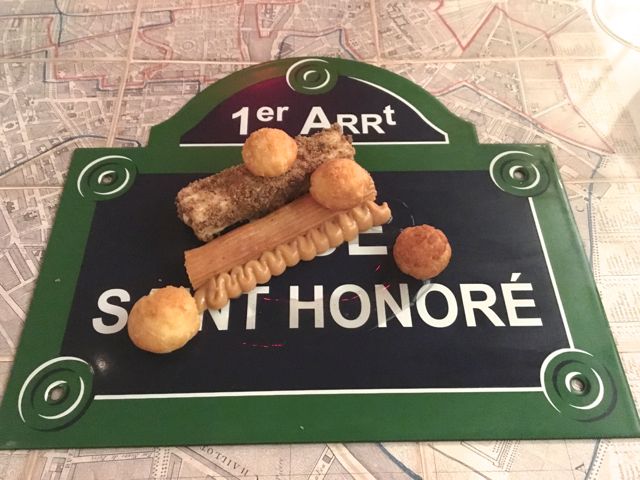 My favorite dishes were the abalone (the icy, spicy mustard granité was a fantastic accompaniment!), the lobster with tarragon (it's such an underused herb), and the St Honoré, which combined so many flavors, textures, and temperatures. Oh, and the little blue cheese "sticky buns" – made sticky with caramelized onions – that were so temptingly rich that I ate several of them despite already being rather full.
Métier has a very fine wine list (the chef's wife and front-of-house partner is originally from Bordeaux), and we were excited to find a wonderful 1982 Chasse-Spleen at a fair price.
This meal was a real treat, and we're already looking forward to a return visit when we're next in DC…