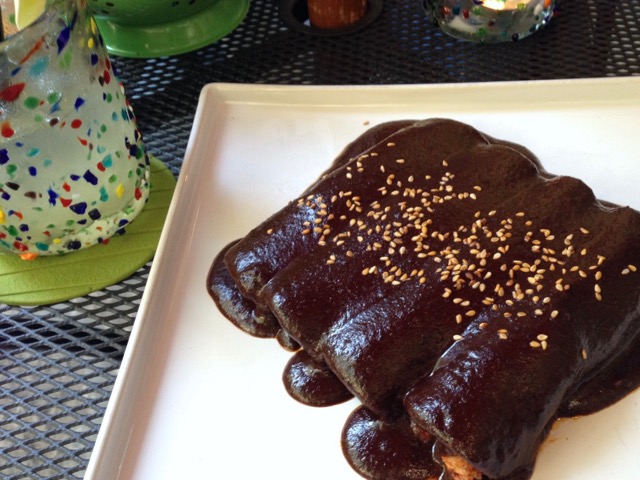 Felicitaciones to whomever came up with the idea for mole sauce – specifically, mole poblano, that dark and savory sauce of chocolate and chiles.
My love of mole began when I moved to California for college, where I quickly became a regular at Palo Alto Sol.  Their mole is my gold standard, and after moving away, I never thought I'd find anything close.
Thankfully, I was proven wrong when New Rebozo, a restaurant from the Oak Park suburb of Chicago, opened a second location just a few blocks from me downtown.  Their mole?  It's a perfect, delicious blend of sweet and spice and smokiness.
They also have great outdoor seating for warm weather, and excellent margaritas (I like the skinny margarita, not because it's healthy per se, but because it's made with fresh lemon and lime juice).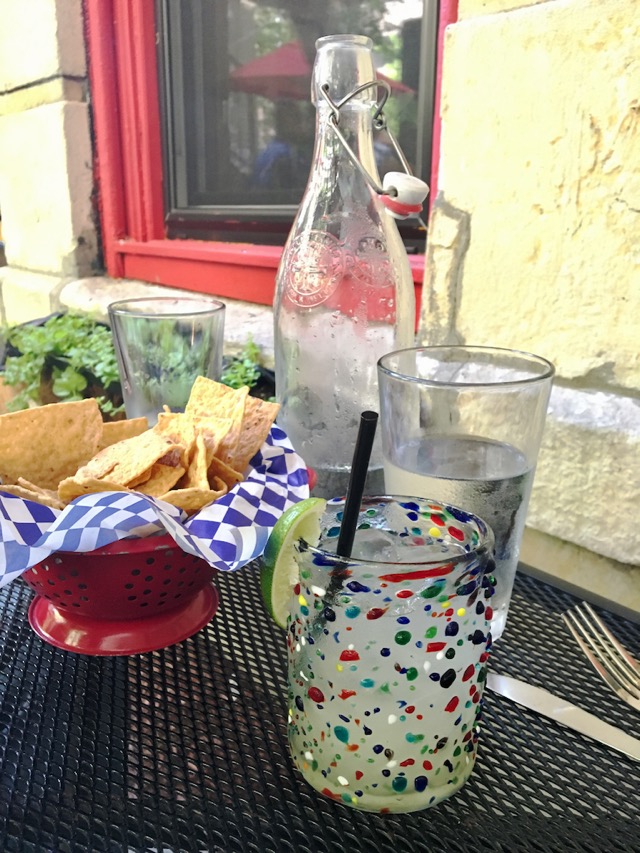 While my order is the same every time (chicken enchiladas with mole poblano), D has tried lots of different dishes (like the tacos below), though his favorite these days is the fajitas.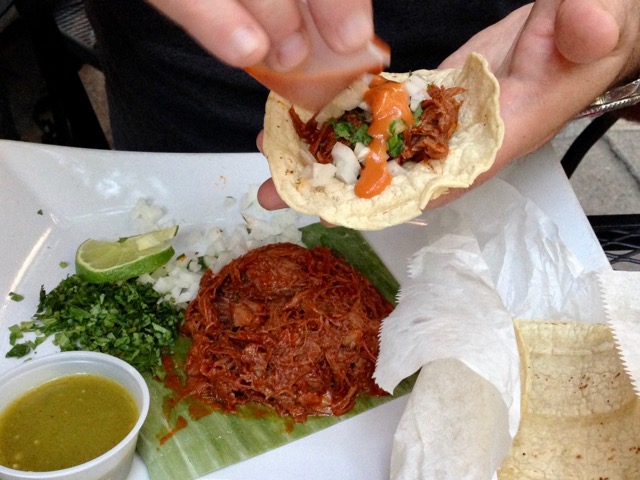 I've learned my lesson to always order an extra side of mole, too, because he dips into my sauce otherwise.  No one can resist mole!