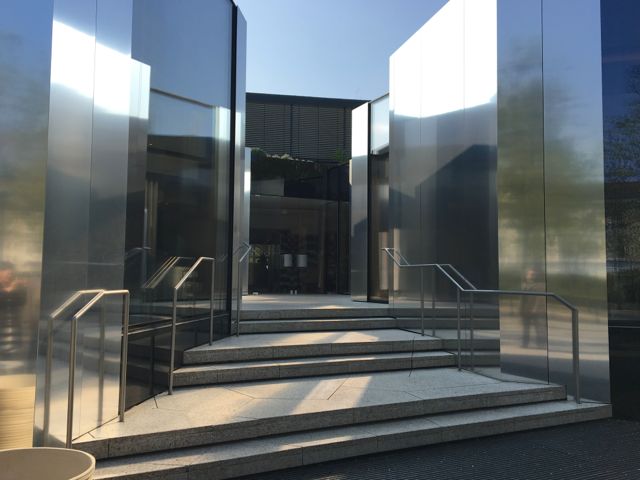 One of my favorite vacation luxuries is a long lunch, whiling away a few hours with wonderful food and wine before stepping into the afternoon sunshine for a postprandial stroll.
So on our last day in Vienna, we arranged for lunch at Steirereck, located in the Stadtpark just outside the ringstrasse.  It serves Austrian cuisine with a modern flair and impeccable attention to detail – I particularly liked the little cards that accompanied each dish, describing the ingredients and providing a little context.
While Steirereck offers a tasting menu, we ordered à la carte to try some specific dishes that weren't on the tasting (and to make at least a token attempt at self-restraint!).
First up were a few bites representing classic Viennese cuisine, like tafelspitz-inspired dumplings.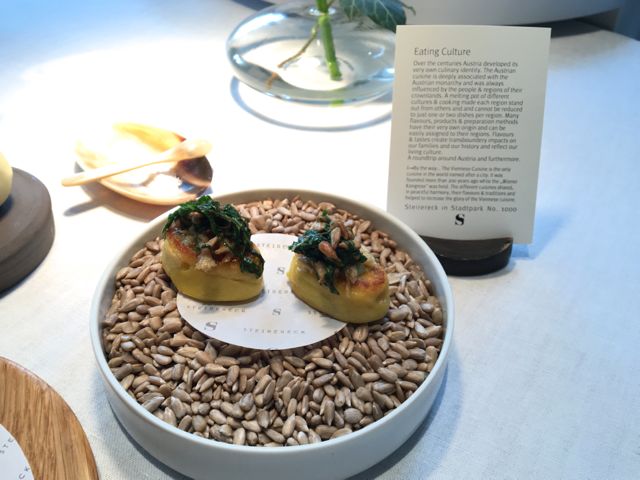 Perhaps the best-known dish at Steirereck is the char cooked in beeswax: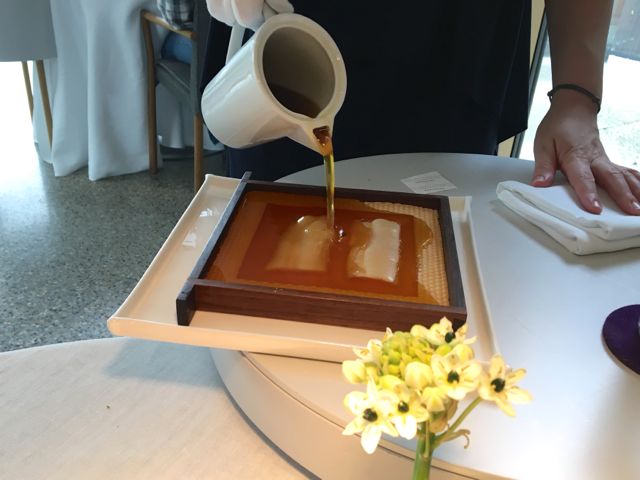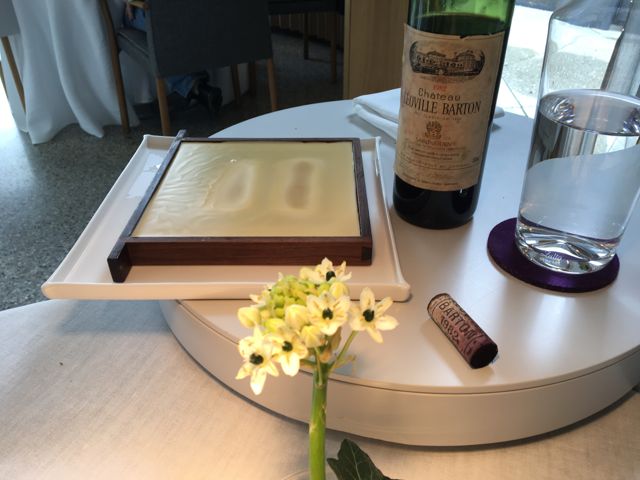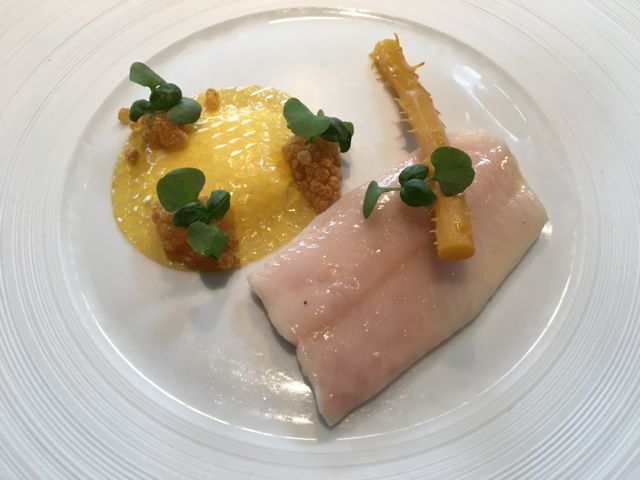 I chose a special spring dish of white asparagus with just a little hollandaise sauce as my second course.  I had always been somewhat skeptical of white asparagus, but Spargel is a near-obsession in Austria and Germany.  The fat, pale spears were tender and flavorful – and the serving size was beyond generous!  I guess you really have to take advantage of Spargel season.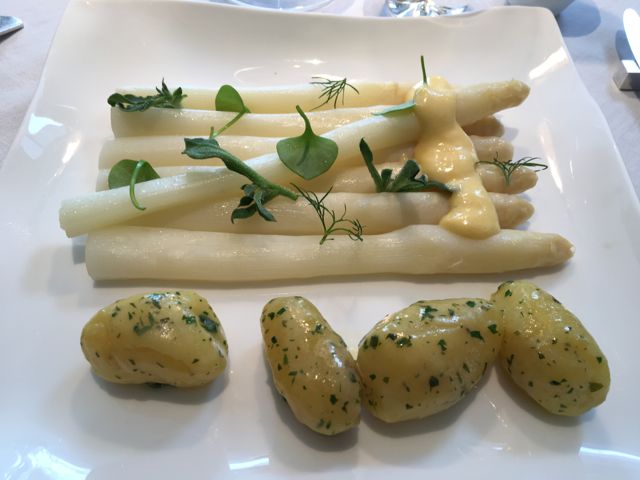 After a Spargel overload it was time for cheese.  Steirereck also has a more casual restaurant (the meierei, or dairy) that offers a range of cheeses from all over Europe, so they have a great cheese cart.  My favorite: the Tuma d'la Paja from Piemont Italy.
After cheese, we had dessert.  I tried the Roter Mond apple, served with walnuts and crunchy amaranth – a nice, light dessert after a rich meal.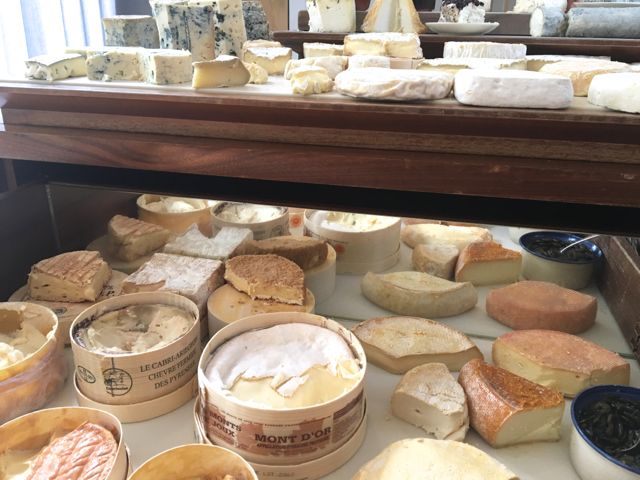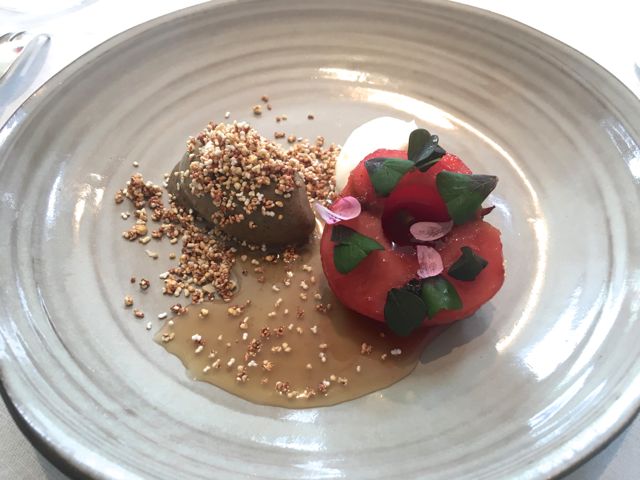 But our adventure wasn't over quite yet.  A selection of treats appeared, along with a cart bearing schnapps and liquors.  D tried the toasted hazelnut schnapps, which tasted amazingly like Nutella.  Around this time, we also learned that there was celebration taking place in the kitchen, as Steirereck had just been named #10 on the World's 50 Best Restaurants list – conveniently something to toast to.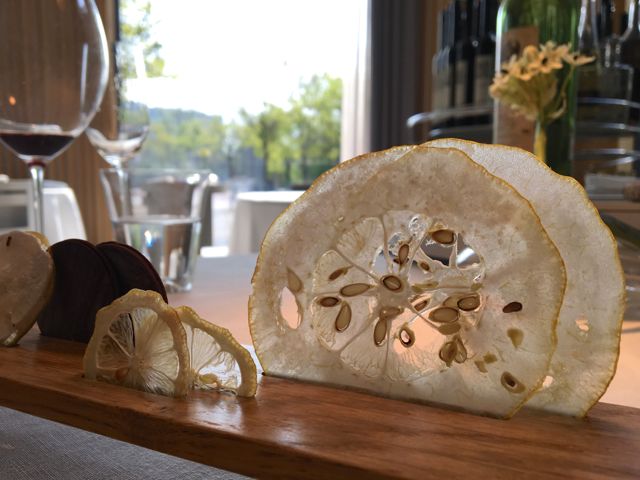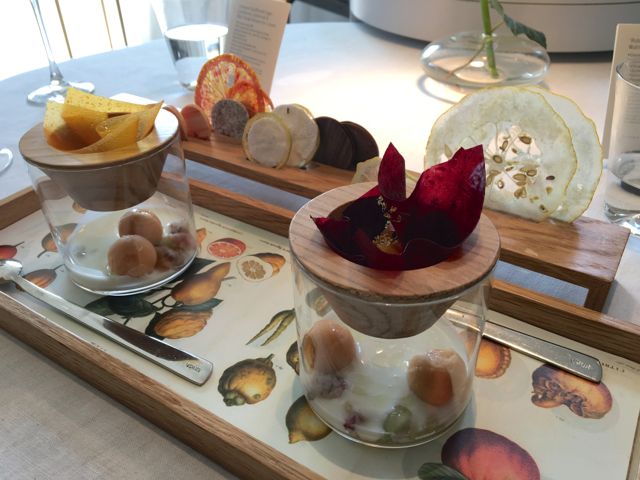 To wrap things up, I had tea – no ordinary tea, but a fresh infusion made from my selection of herbs.  A suitably special end to a rather special lunch!