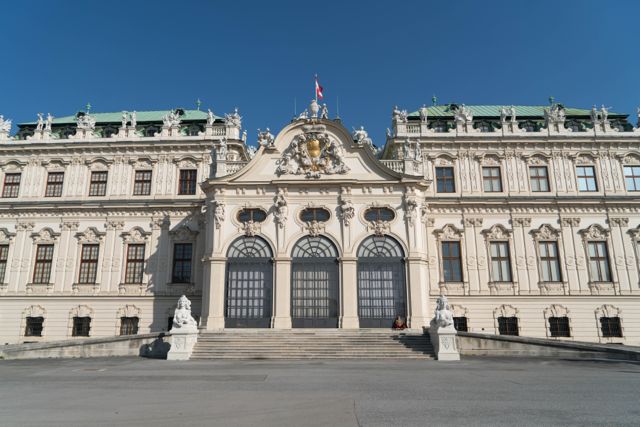 Our second day in Vienna dawned beautiful and sunny, ideal for a morning stroll to the Belvedere Palace.  Originally built in the early eighteenth century as a summer palace for Prince Eugene of Savoy (actually two palaces, an orangerie, and a massive garden – yep, just a basic summer home!), today it serves as a museum and gallery.
The Upper Belvedere palace contains an excellent collection of Klimt paintings, plus a variety of works ranging from Baroque to Romantic to Impressionist to 20th century pieces.  Klimt's The Kiss is the Mona Lisa of the Belvedere, which we glimpsed from behind crowds of tour groups; I was happy to spend a few minutes in solo contemplation of the exquisite gilded Water Serpents I instead.  
And do look up at the ceilings in addition to the paintings on the walls!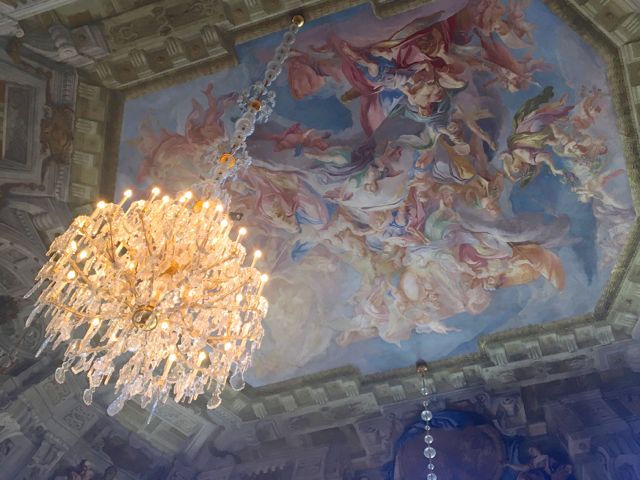 The grounds around the palace are worth exploring as well; while the gardens were a bit bare and the fountains empty, it was all still quite photogenic.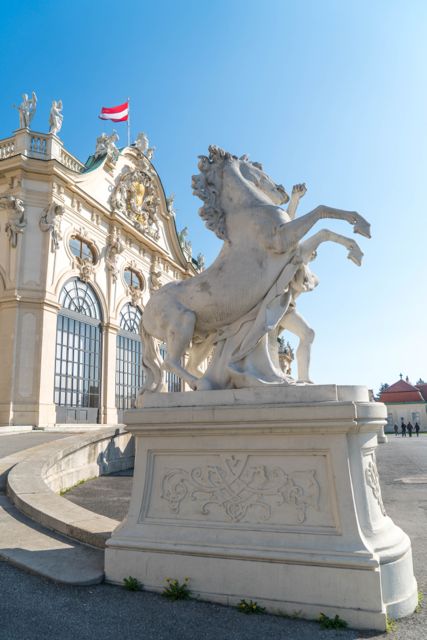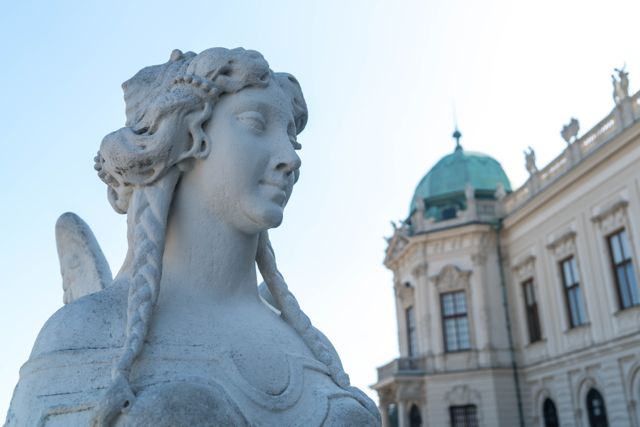 After walking the length of the grounds, we passed through the palace gates and back onto the streets of Vienna to head for lunch.
My Viennese colleague had recommended that we go to Plachutta for tafelspitz, a traditional dish of boiled beef.  Which, admittedly, doesn't sound terribly appealing – but it's much more than the description suggests.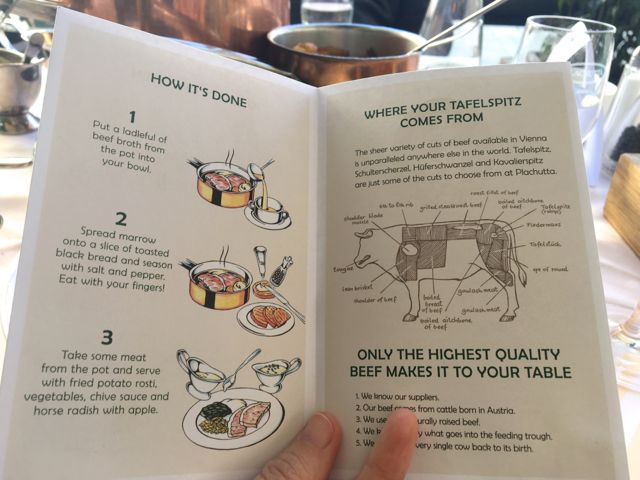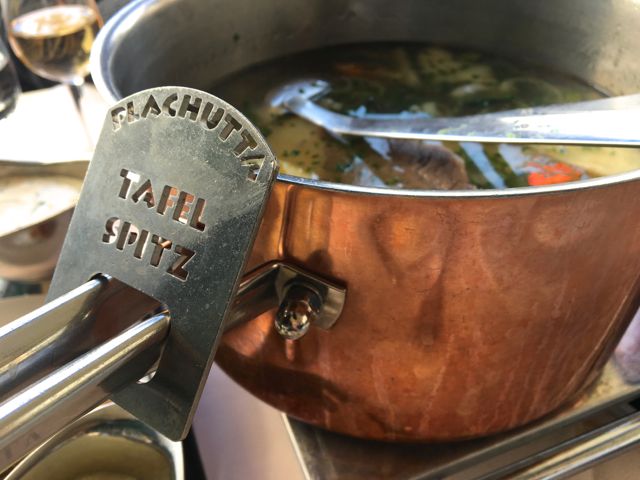 In fact, it's a multi-course production.  Our waiter placed a heated metal stand in the middle of the table, to hold a copper pot filled with aromatic broth and two smaller pans of pureed spinach and crispy potato.  White wine is the traditional pairing with tafelspitz, so we also had some Gruner Veltliner.
First up, the broth is ladled into double-handled soup bowls along with lots of sliced carrots, onion, and leek.  It was absolutely delicious – so fragrant and savory!  I could have been blissfully happy just eating that soup.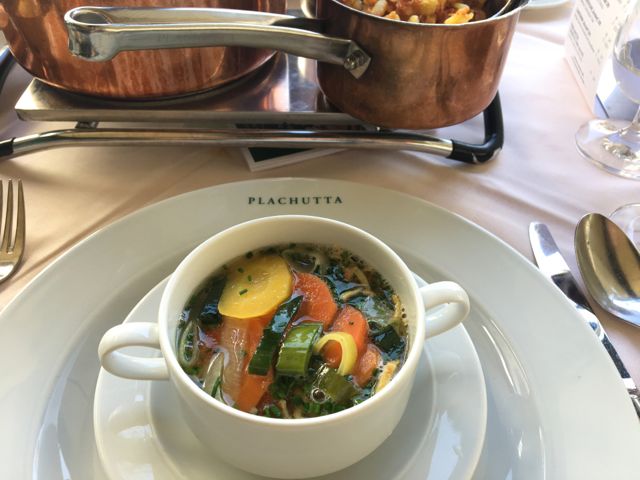 After the bowls were put to one side, the waiter returned and pulled two marrow bones from the pot – one for each of us – to eat with brown bread.  I gave mine to D and had more carrots instead.
The final step is to fish out the sliced beef and eat it along with the spinach and potatoes, as well as applesauce spiked with horseradish and cream sauce with chives.  Frankly, I liked all the sides better than the beef itself, which I found a bit tough in places; the pureed spinach, though, was amazingly good.  I've never seen anything like it in the US – not creamy at all, but a deep chlorophyll green.
I'll have to try making it at home some day!