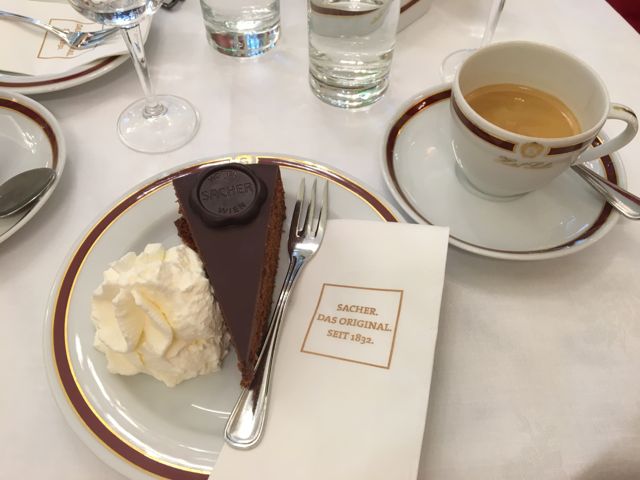 We arrived in Vienna in the morning and promptly set about checking off two important to-dos: Sachertorte at Café Sacher and a visit to the Kunsthistoriches Museum.
It helped that we were staying at Hotel Sacher, so we popped into the café while waiting for our room, ready for our first Viennese coffee experience.  We were seated in a plush and glittery room, with chandeliers and mirrors and – of course – a portrait of the Habsburg equivalent of Princess Di, Empress Sisi.
Vienna is famous for its coffee, and the Sacher has a long menu of choices.  I went with the Fiaker, which is coffee served with a shot of Kirsch, and D had a very strong Turkish coffee presented in a long-handled copper jug.
As for the Sachertorte, it does seem to get a bad rap for being too dry and/or sweet.  Personally, I enjoyed it – admittedly the shell-like chocolate frosting is a bit sugary, but the cake has a nice chocolate flavor and the thin layer of apricot jam moistens it and adds just the right bright note.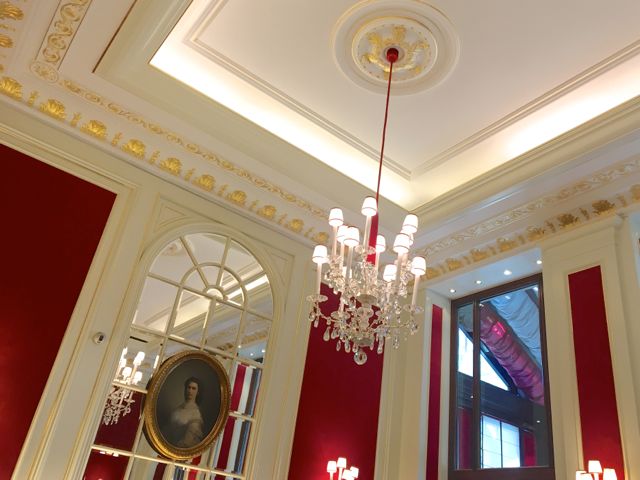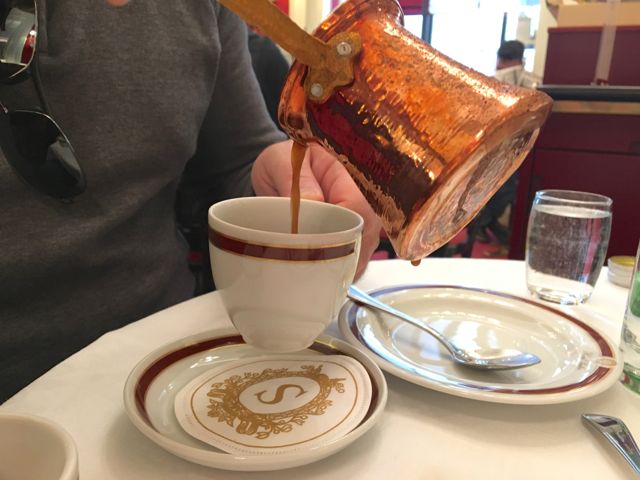 The highlight of our afternoon was the Kunsthistoriches, or art history museum.  It's a really impressive museum – both the building itself and the art inside.
I could easily spend a couple days exploring all the galleries, but with jetlag creeping up on us, we had to prioritize.  So our first stop was the Kunstkammer, the "museum within a museum" that contains the treasures and curiosities of the Habsburgs.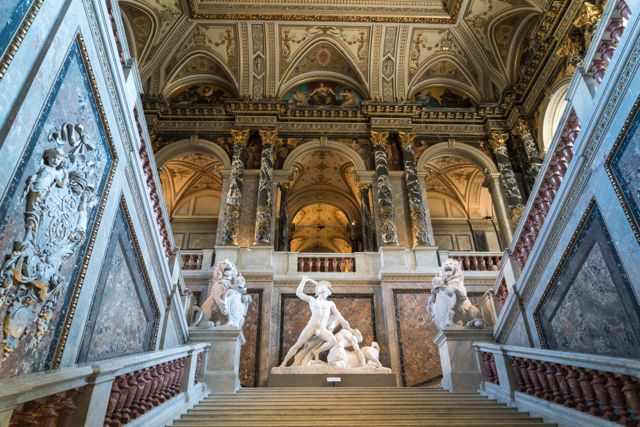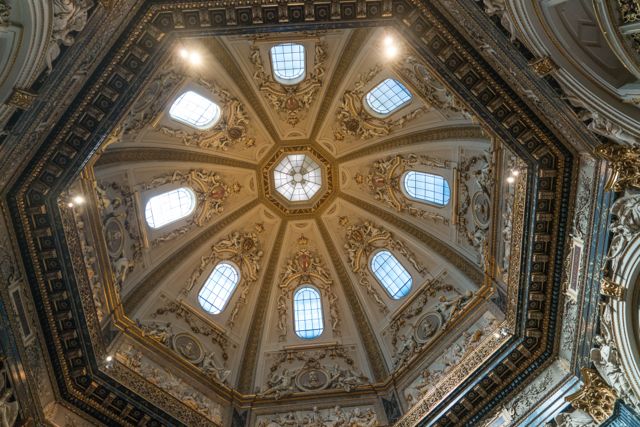 We saw incredibly detailed wooden carvings the size of walnuts, ornate golden platters, rock crystal goblets, and more.  The most fascinating room was filled with automatons: a gold-plated ship with canons that really fire, a golden carriage meant for drinking games, a mechanized centaur complete with tiny dog whose mouth opens and closes, jewel-encrusted clocks.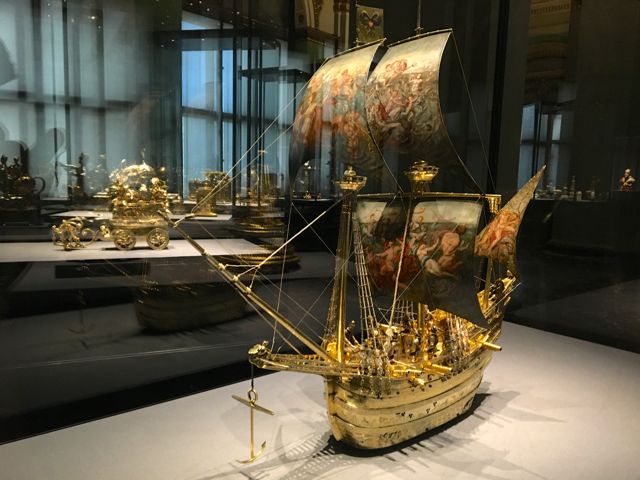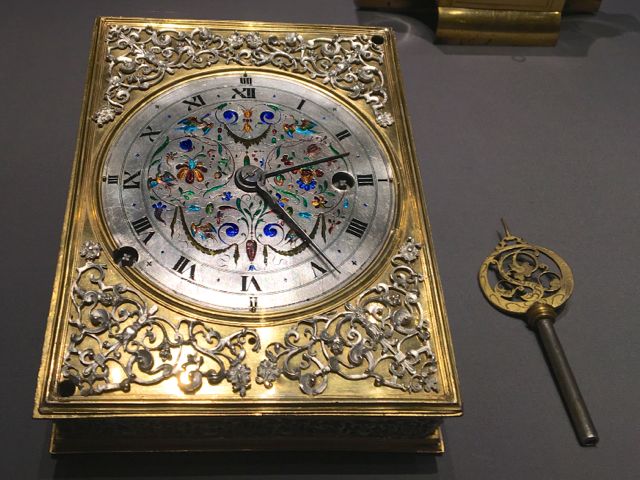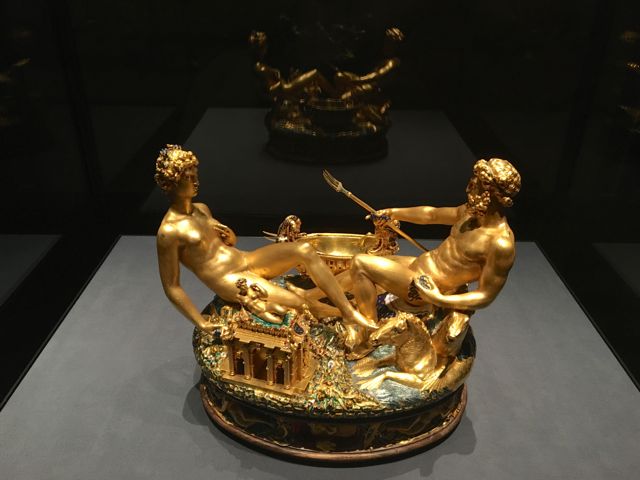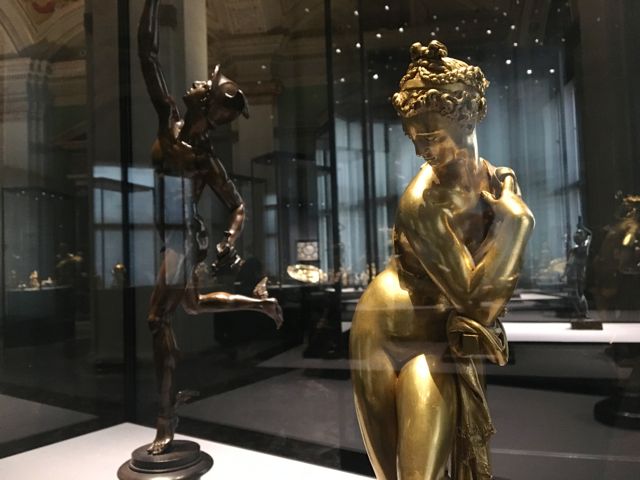 Though we took a quick spin through a few other galleries – Greek and Roman statuary, ancient Egypt, and Italian Renaissance paintings – we barely scratched the surface of this wonderful museum.  We'll simply have to go back!