Wine tasting lunches are a clever idea, aren't they?   Wines are paired with different courses, so you experience them with food and aren't drinking on an empty stomach.  Win win!
Lunch at Ruca Malen is in a beautiful bright dining room; each place is set with six glasses, whetting our appetites.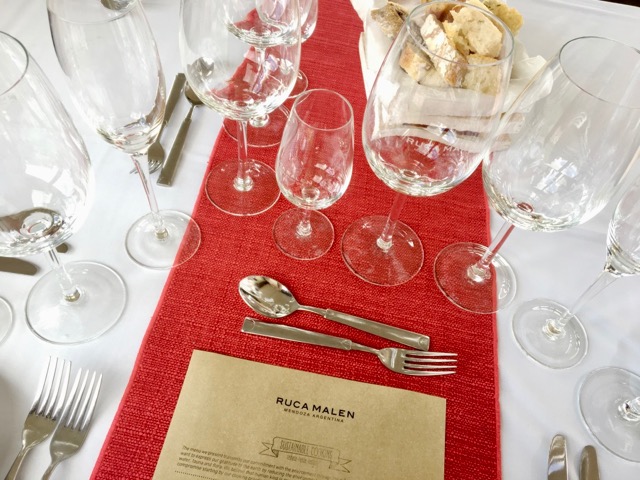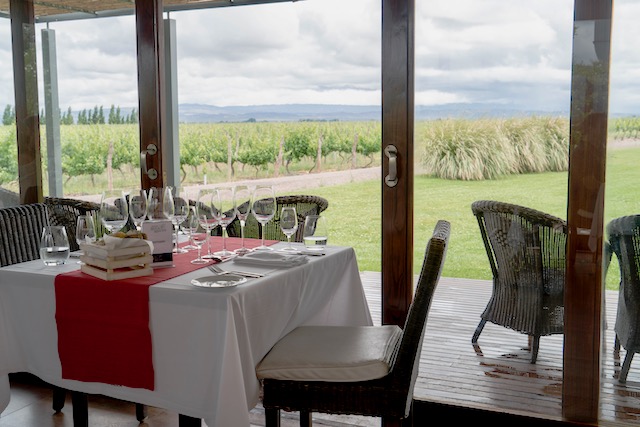 We started with an unusual wine selection, Chardonnay straight from the tank (so it was still cloudy and unfiltered).  This was the chef's choice to pair with the first bite, a spoonful of white corn puree and quinoa.
Next came two more small courses paired with reds: savory carrot with wheat berries and pork belly (with Malbec) and a potato and mushroom gyoza garnished with honey and ashes (with Merlot).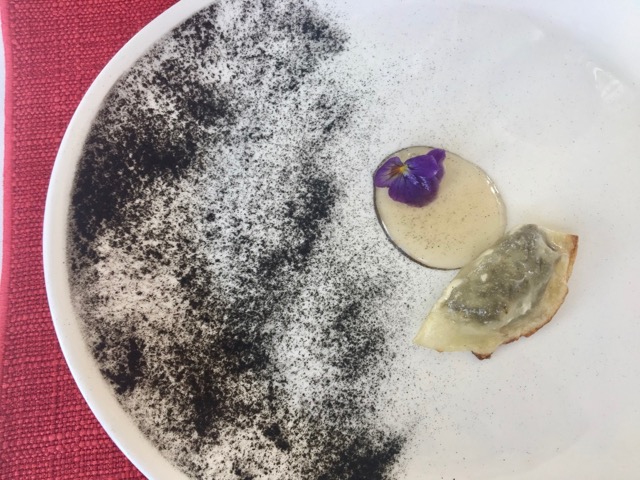 During the breaks between courses, I slipped out to enjoy the scenery – especially as the sun had begun to break through the clouds!  Imagine if it had been clear enough to see the mountain…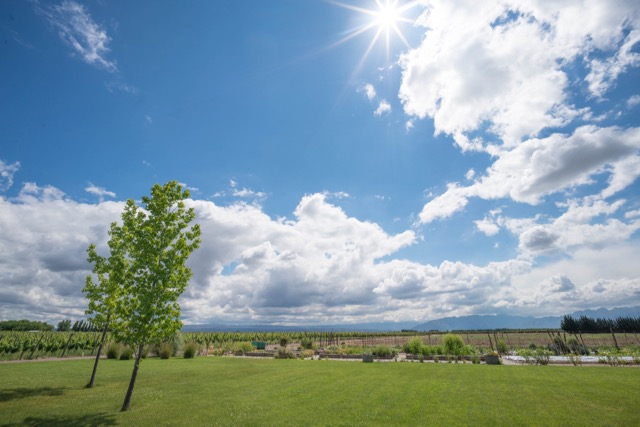 The next course, served with Ruca Malen sparkling wine, caused a bit of a stir with the mostly American diners: Argentinians eat all parts of the cow and enjoy offal, so one of the tempura pieces was brain.  It reminded me of sweetbreads, and while I wouldn't seek it out again, I'm glad I tried it.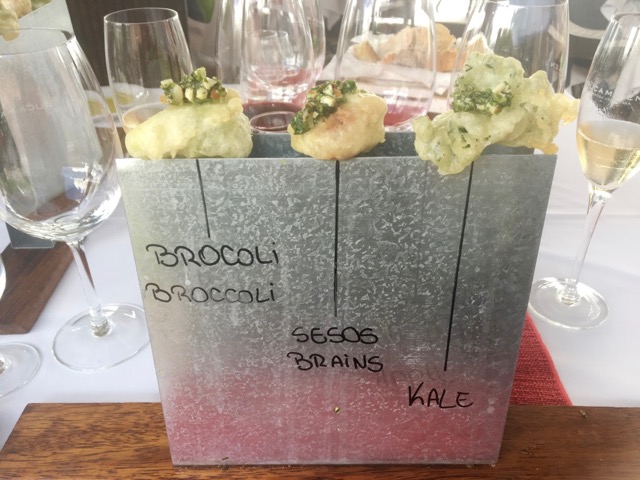 Since a meal in Argentina is never complete without steak, our main course was beef filet (quite a big portion, as usual).  Our server gave us the choice of Cabernet or Malbec from Kinien (one of Ruca Malen's higher end labels) so we tried both; D preferred the Cab and I was a bit surprised to find I preferred the Malbec.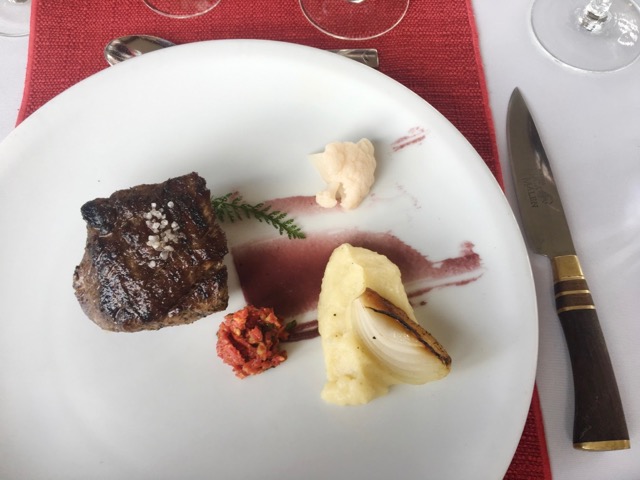 Dessert was listed on the menu as "beets, squashes, and cheese", which sounded to me like a savory cheese plate.  In fact, the cheese was whipped and slightly sweet – more like a cheesecake filling – and the squash had been almost candied.  Instead of dessert wine, we had a cocktail made with Torrontes, a bright and acidic white.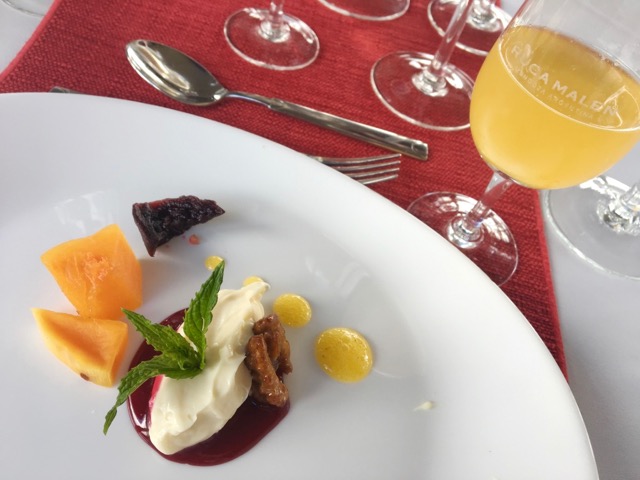 Thankfully, the only thing on the itinerary after lunch was a leisurely afternoon back at the lodge!