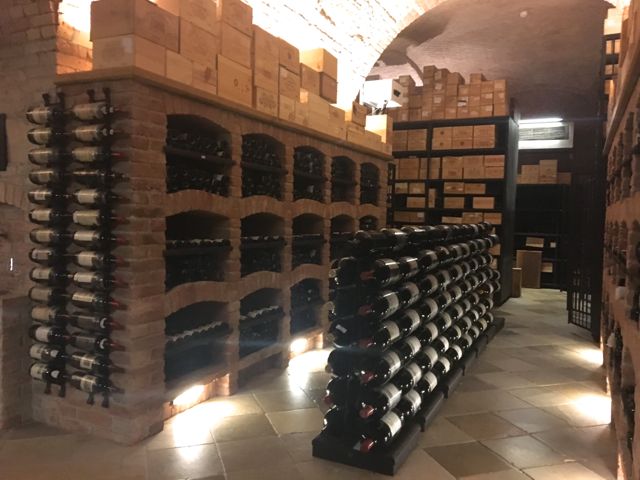 One of our most-anticipated activities in Vienna was a tour – not of landmarks or art, but of a wine cellar.
Five cellars, actually, in the Palais Coburg, once an actual palace and now a hotel with a Michelin two-star restaurant, Silvio Nickol.  We booked the cellar tour followed by dinner, and spent the next few weeks dreaming over the spectacular wine list.
When we arrived, one of the restaurant's sommeliers greeted us with glasses of champagne and took us down into the lower levels of the palace.  The Champagne cellar is even farther below us, in the old ice cellar – we could see it through plexiglass panels built into the uneven stone and brick floor.
Then it was on to the New World Cellar, built of wood in the shape of a ship's hull, with cases of Screaming Eagle piled casually on the floor.  Beyond that are the Old World Cellar, which holds 13,000 bottles of Austrian wine, and the French Cellar.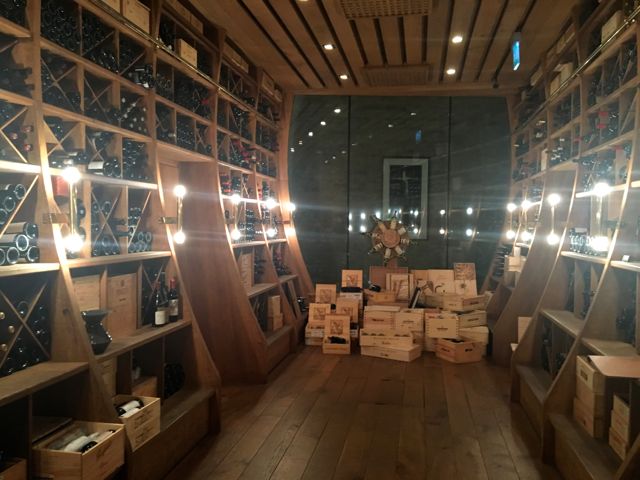 The star of the show – and what we really wanted to see – is the Rare Wine Cellar.  Everywhere you look, there's something fascinating: an entire wall of cases from Petrus, Latour, and Margaux, bottles from the eighteenth and nineteenth centuries with their labels carefully swathed in plastic wrap, the setup for a horizontal tasting of 1982 Bordeaux, and a Methuselah of Domaine de la Romanée Conti (with a six figure pricetag) resting on top of a wine rack.  I edged carefully around it, just in case!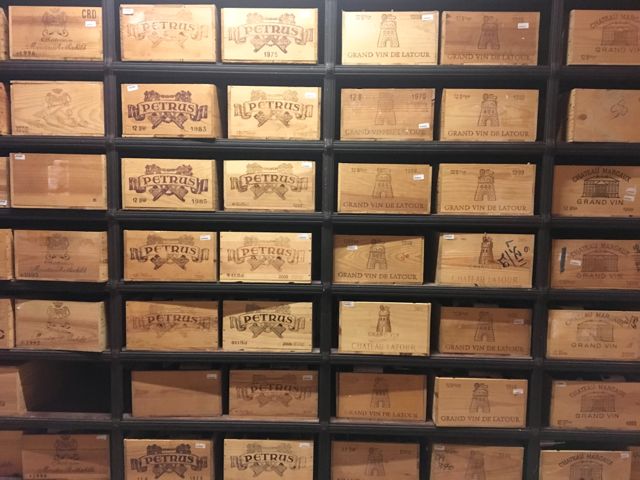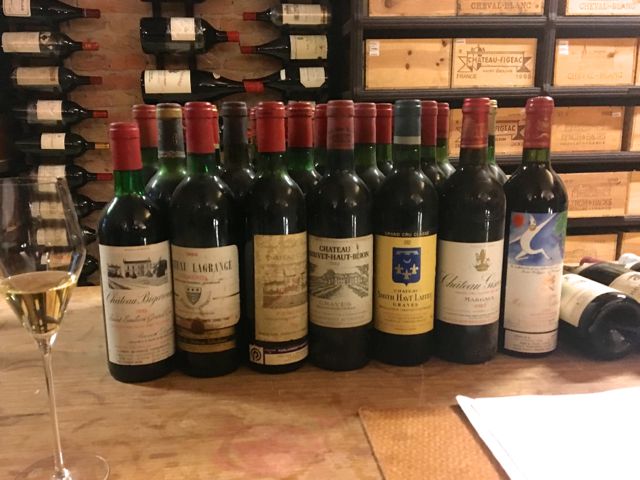 After an hour of exploring and chatting about wine, we headed upstairs to the restaurant, which is plush and modern and reminded me of a luxe spaceship – quite a contrast to the Neoclassical palace exterior.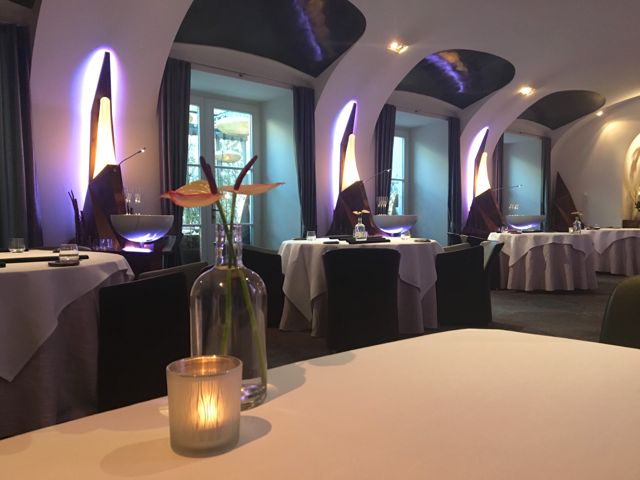 We had a parade of amuses-bouches, then dove into our nine-course tasting.
First up were the fish courses – each beautiful in both flavors and presentation – then the requisite spring dish of green asparagus.  After that came two meat courses followed by a composed cheese plate and two desserts.  Then, of course, petits fours, which nearly did us in.
For wine, we took full advantage of that glorious wine cellar: 2002 Bollinger RD Extra Brut, 1962 Talbot, and 2005 Kracher for dessert.  (Guess we'll save the 1893 Yquem for next time!)
After a four hour extravaganza, we spilled out into the streets on Vienna for a pleasant walk home… and deep sleep filled with dreams of wine.
Arctic char with radish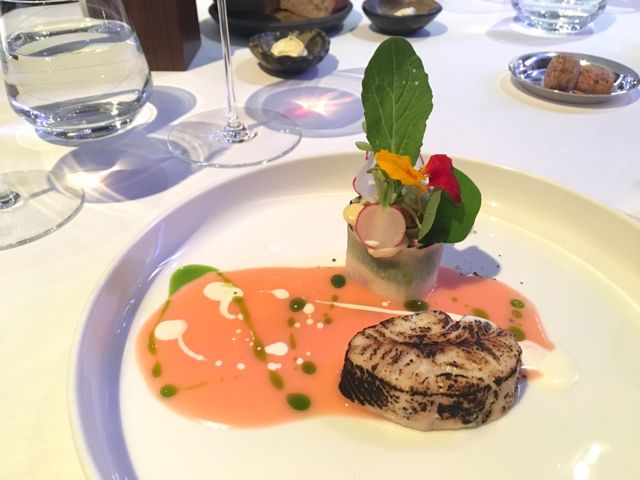 *
Scallop with carrot and quince
*
Halibut with broccoli and turnip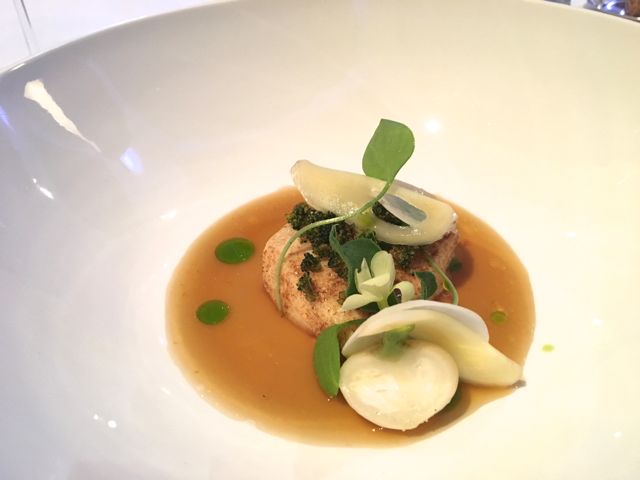 *
Green asparagus with Viennese snail and morels
*
Lambs liver with crosne, onion, and Rowan berry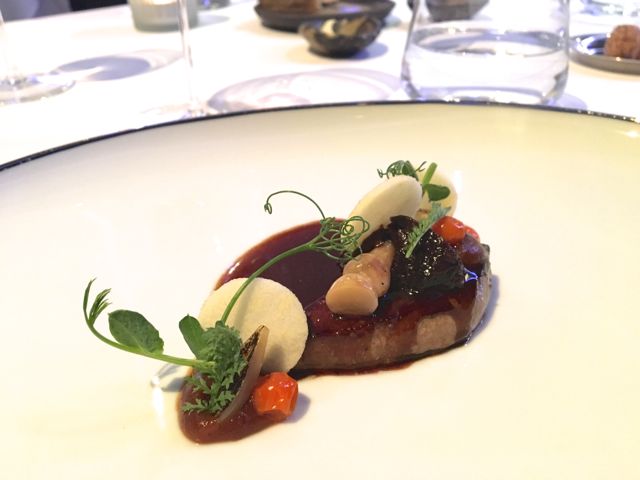 *
Iberico Presa with cabbage, almond, fermented garlic
*
Le Moelleux du Revard with potato and bacon
*
Kaki with cereals, Buddha's Hand, malt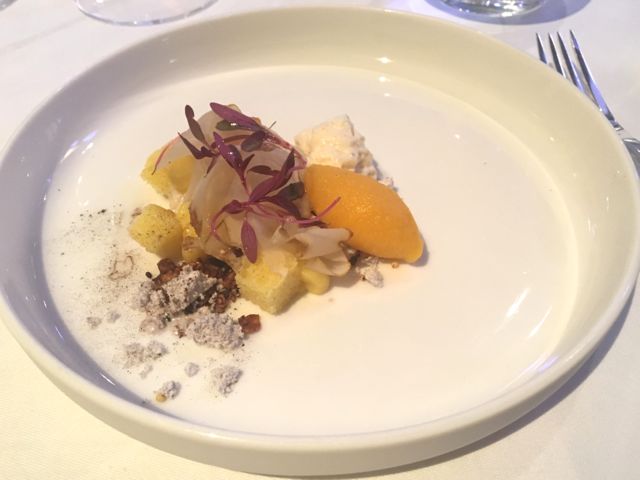 *
"Peanut" – tainori chocolate, pumpkin, curry