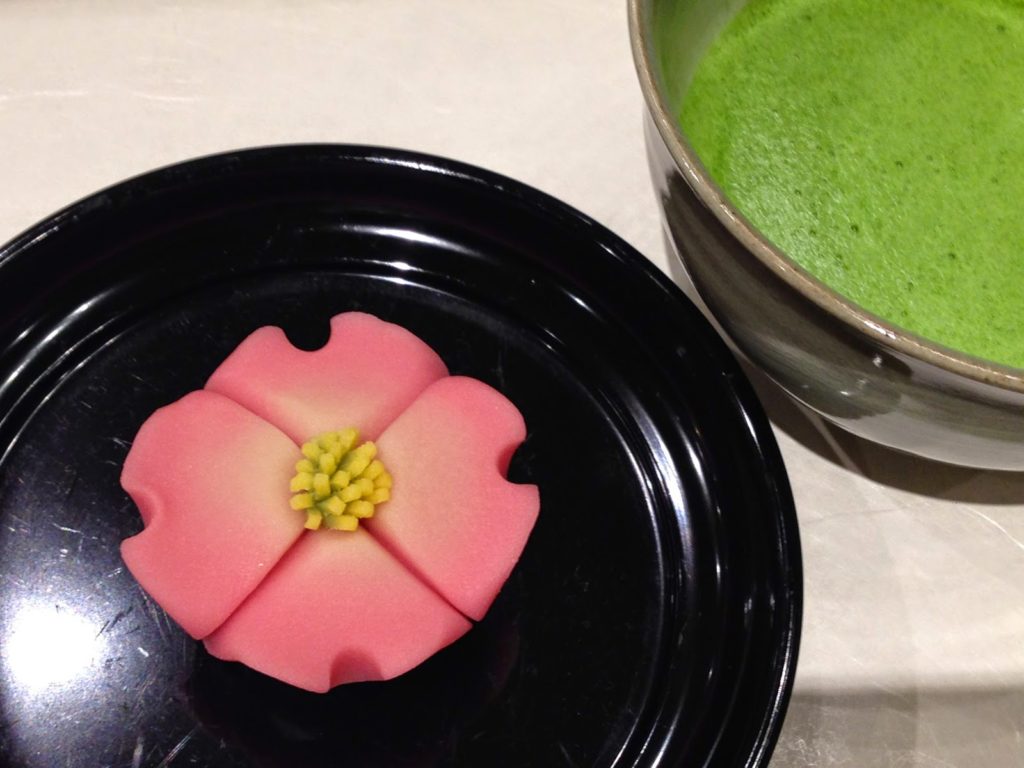 After a whirlwind exploration of the Mitsukoshi department store (especially its labyrinthine food halls!), D and I were in the mood for a break.
The perfect place was across the street: Tokyo Mise, a shop and café run by Tsuruya Yoshinobu, a Kyoto-based wagashi maker.  Wagashi are traditional Japanese sweets that range from sugary dry cakes to soft mochi to yokan, the sweetened bar of red bean paste.
There are small tables with a full café menu that includes parfaits and ice cream, but I'd recommend that you sit at the counter and enjoy the namagashi, or freshly-made wagashi, that are made to order in front of you.  After a short wait, we were seated and presented with our options: a pink dogwood flower filled with smooth white bean paste, a green "azalea bush" with red bean, or a mauve azalea flower also filled with red bean.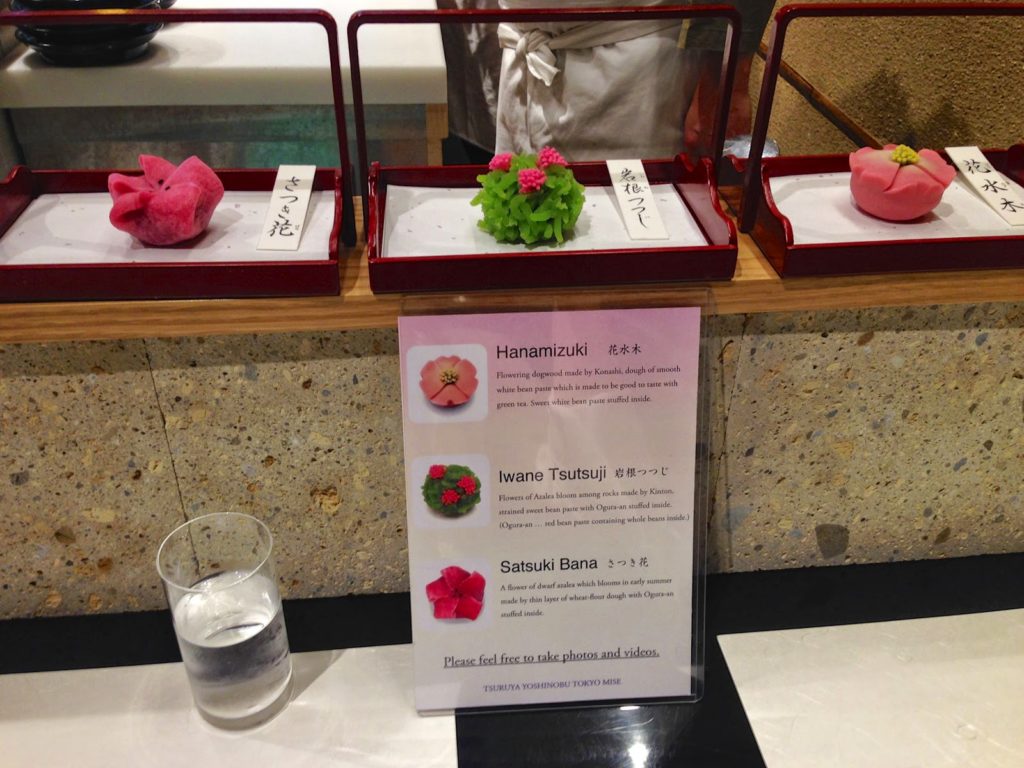 Once I chose the dogwood and D the azalea bush, the chef began his work.  It was fascinating to watch how quickly he used chopsticks, a fine metal sieve, and his hands to create edible works of art.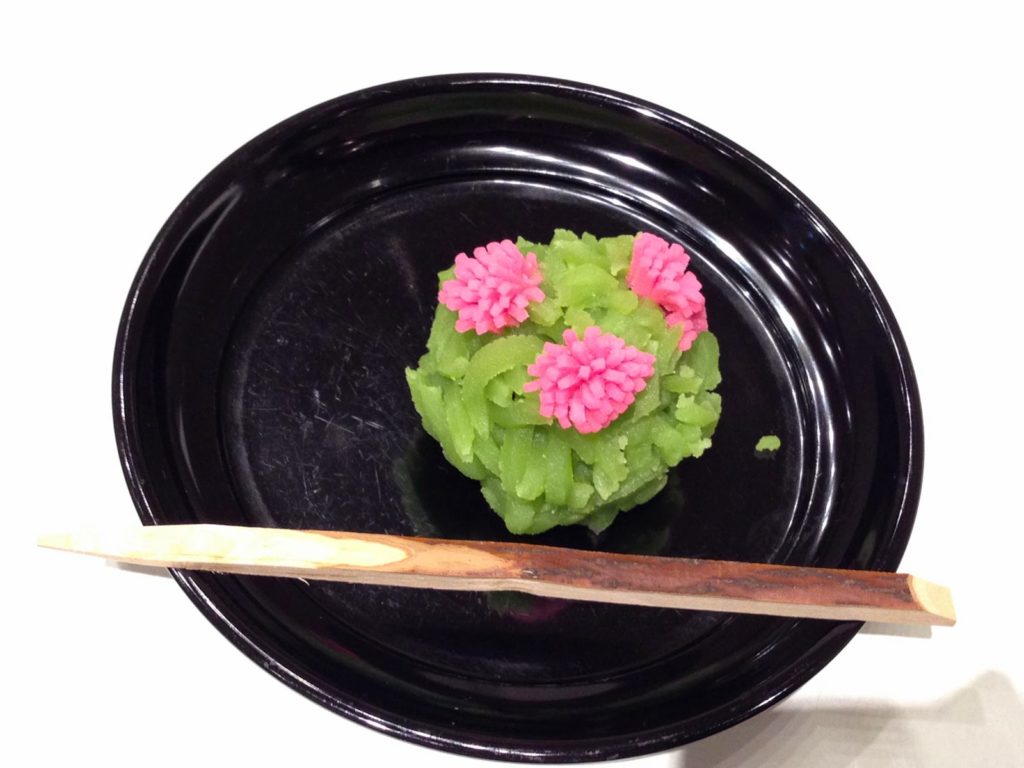 Along with our namagashi, we also received bowls of matcha, the frothy green tea that I've grown to love.  Wagashi are meant to complement the bitterness of matcha with their sweetness, so it's a very traditional pairing.
With the check comes cups of hojicha, roasted green tea, which we sipped while watching the next batch of wagashi being made.Then it was back across the street and into the bustle of Mitsukoshi, before we headed down through the food halls and into the metro.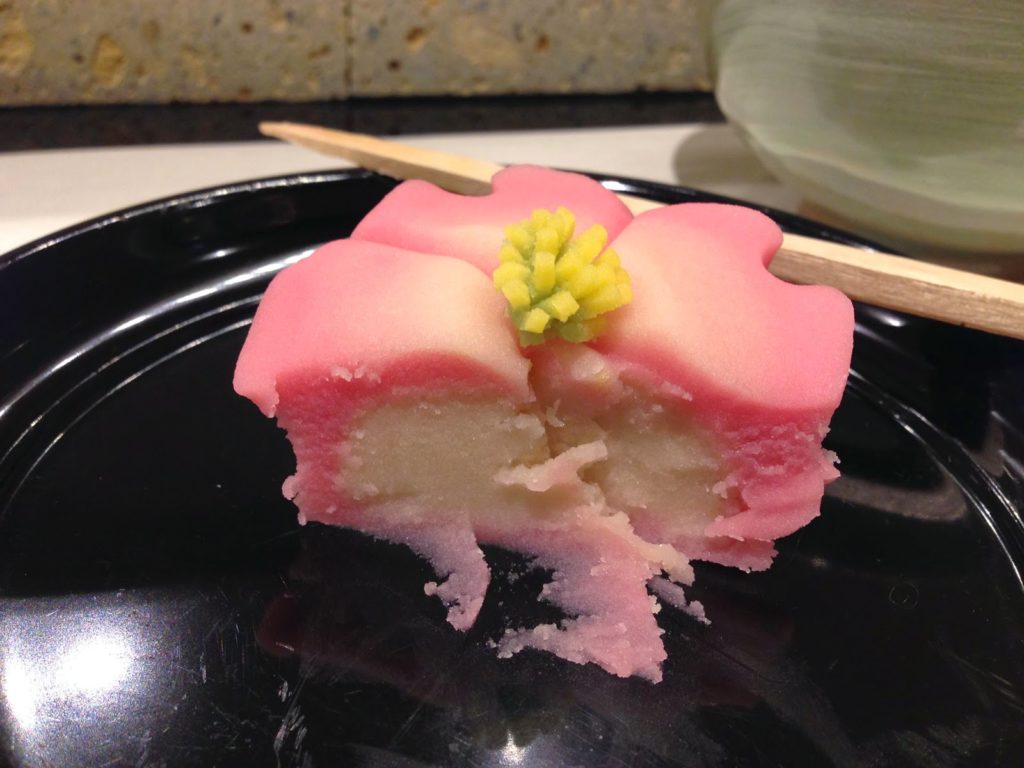 ***
Tips on finding it: Directly across the street from Mitsukoshi (Mitsukoshimae metro station), in the Coredo 3 building at street level (there's a glass storefront, or you can enter through the main Coredo entrance).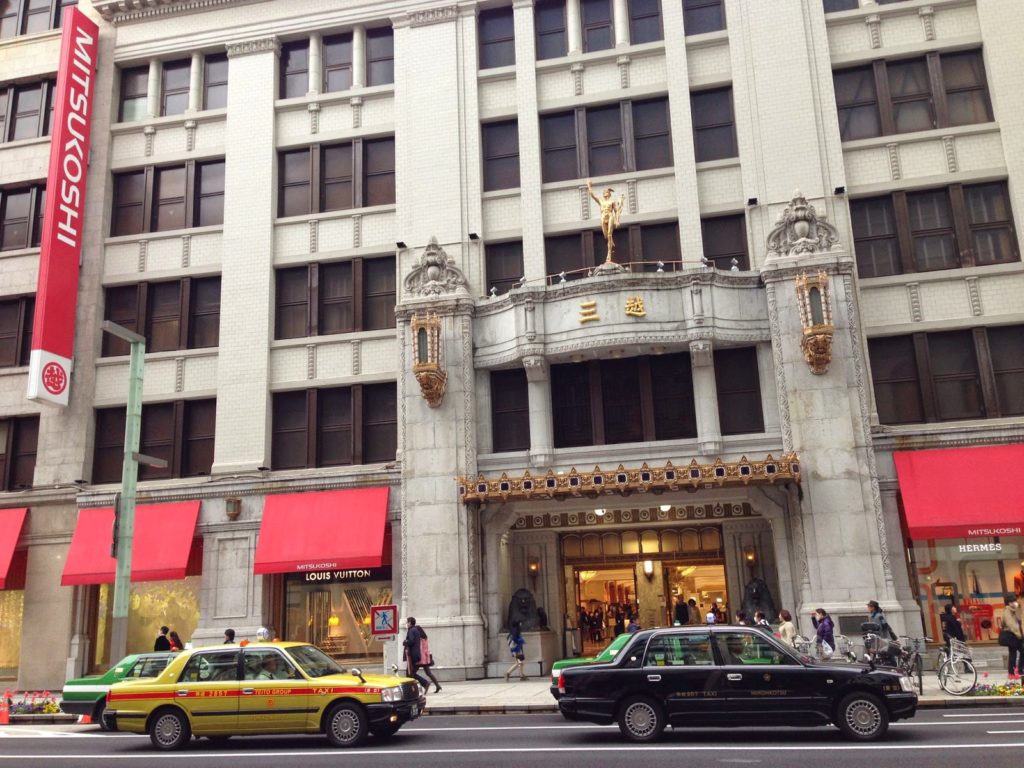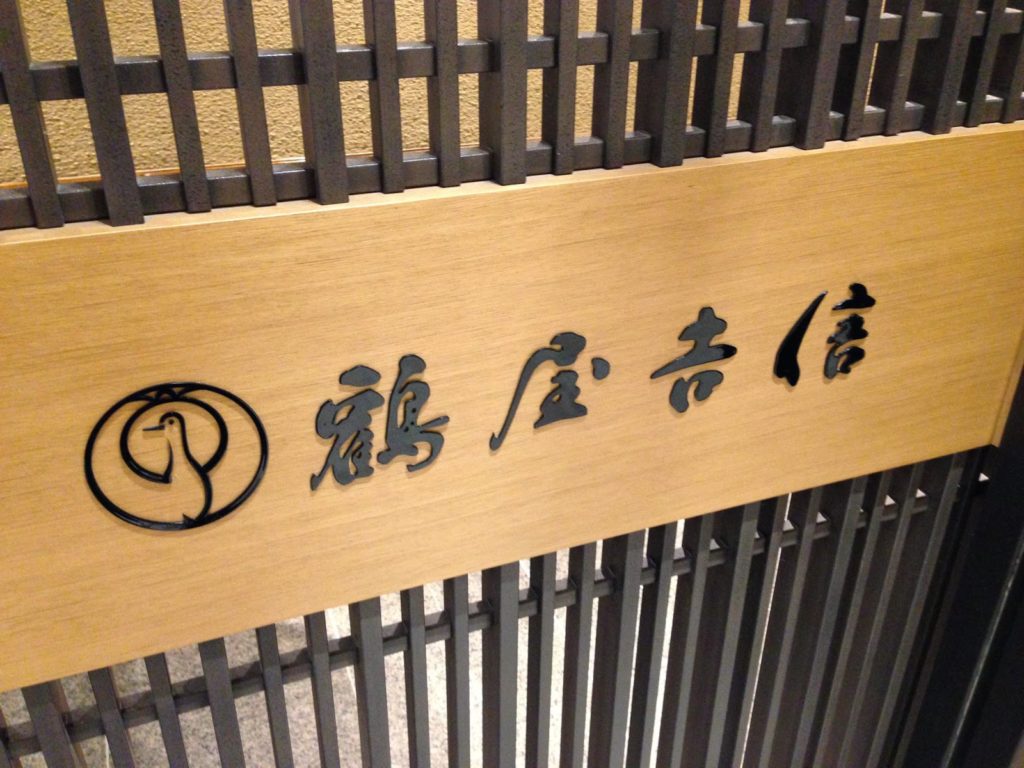 Funnily enough, CBS Sunday Morning featured this same shop on their show the day after we visited!