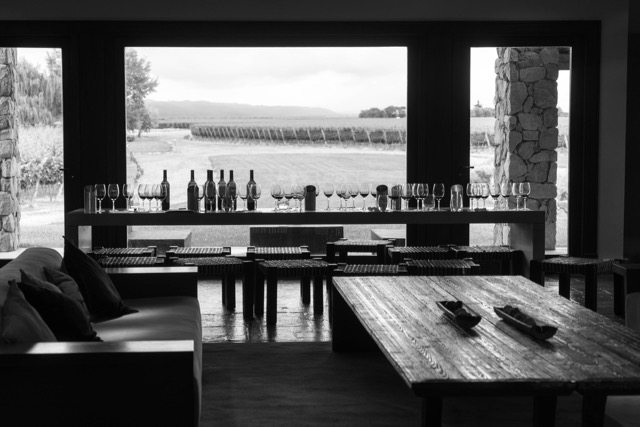 Figuring out which wineries to visit in Mendoza can be a challenge: there are literally hundreds of wineries, and very few are well-known (as in Napa or Bordeaux).  So I relied on the Cavas team's list of options as a starting point for my research.  Here's a sampling of where we went:
Our favorite, which I highly recommend, was Matervini.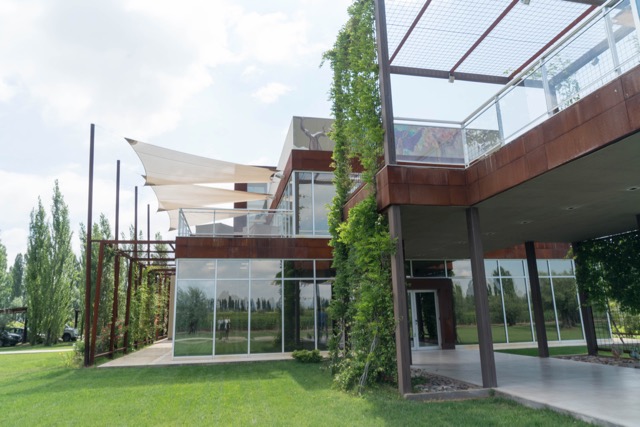 The story of Matervini starts with Achaval Ferrer, still one of the biggest names in Mendoza Malbec.  It was founded by Santiago Achaval and Manuel Ferrer back in the mid-90s, and over the next decade their wines started receiving the highest scores ever in South America from Wine Spectator, etc.  Eventually, the winery was acquired by Russians (the Stolichnaya group), and Santiago moved on to a new project – Matervini – right next door.  Unlike Achaval Ferrer, Matervini is a small operation that focuses on higher end wines, and fittingly, our private visit was hosted by a sommelier.  We liked the wines best of any we tried, though D still prefers Bordeaux!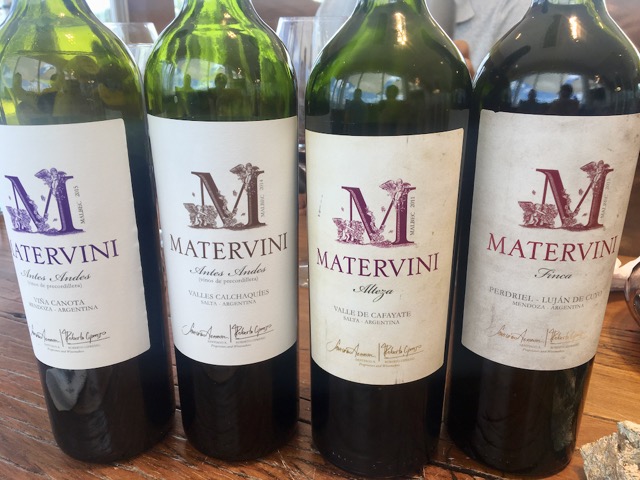 My other favorite thing at Matervini?  The winery dogs, two enormous French mastiffs whose primary activity is sleeping (apparently they need to rest for 18 hours a day – sounds good to me!).  They roused themselves just long enough to sit up for a photo before retiring to a shady patch and returning to dreamland.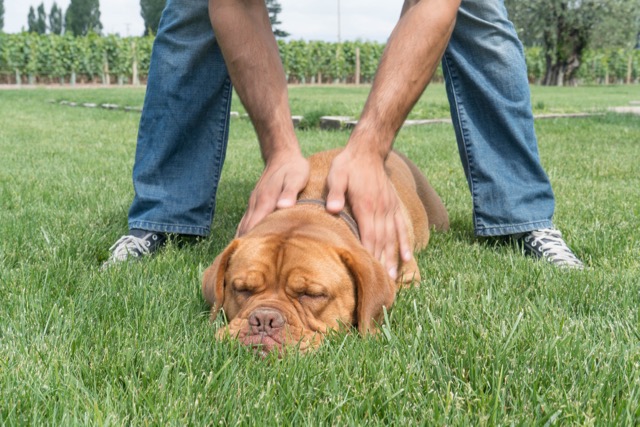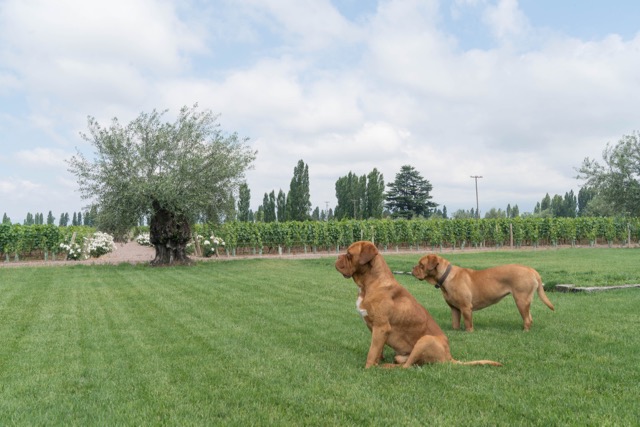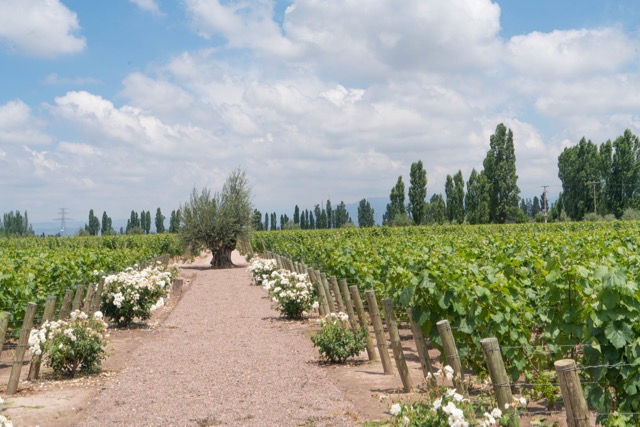 Kaiken winery is named after a Patagonian goose that flies across the Andes between Chile and Argentina, much like the Chilean founder who travels back and forth.  Fittingly, there are lots of geese on the property.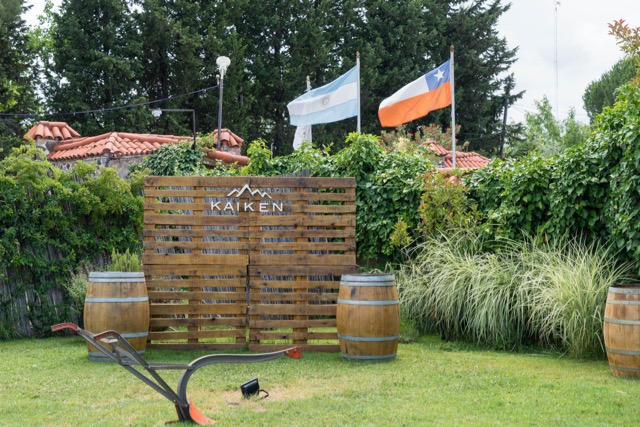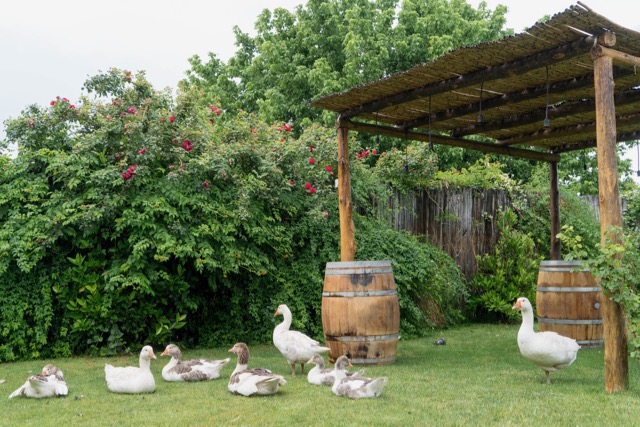 They were certainly enjoying the damp morning, though I can't say the same for the Kaiken rooster…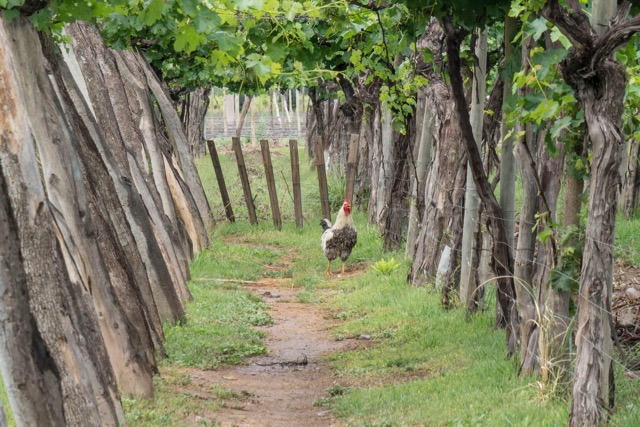 We were joined for the tour and tasting by a young Argentinian couple – it was fun to get to know them – and tasted three wines, Malbec rosé, a red blend, and Cab Franc.  I liked the rosé best.
On another day, we had a tasting lunch at Vistalba, which was a nice way to taste a range of their wines – and their olive oil, which was particularly good.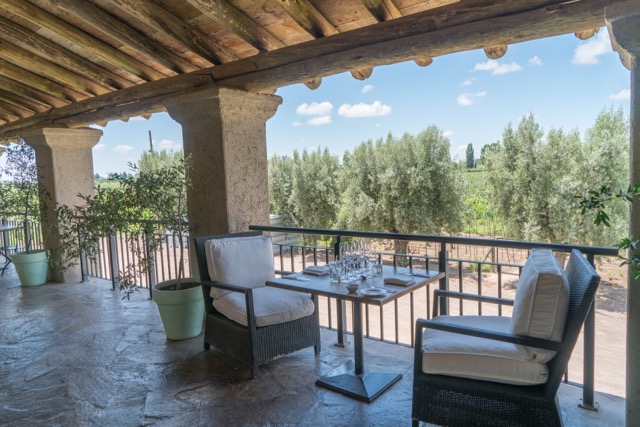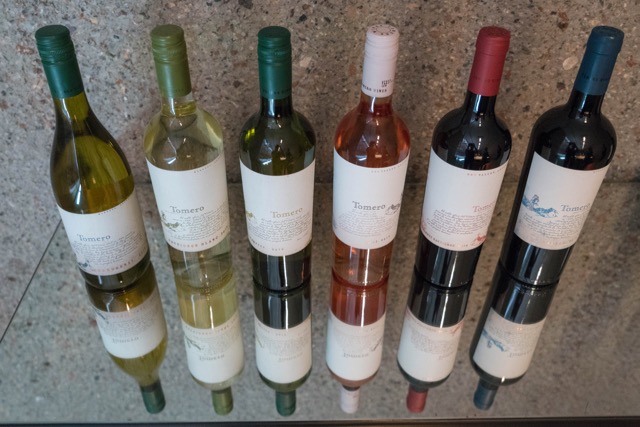 It was great to explore such a variety of wineries – I was pleasantly surprised by how different the visits were!