We made the most of our short visit to Salzburg, birthplace of Mozart and setting for the Sound of Music.  Read on to hear about our favorite things!
Sporer
This little shop on the Getreidegasse was at the top of my Salzburg list – no surprise since the schnapps we had while visiting my father over Christmas sparked the idea for this whole trip in the first place!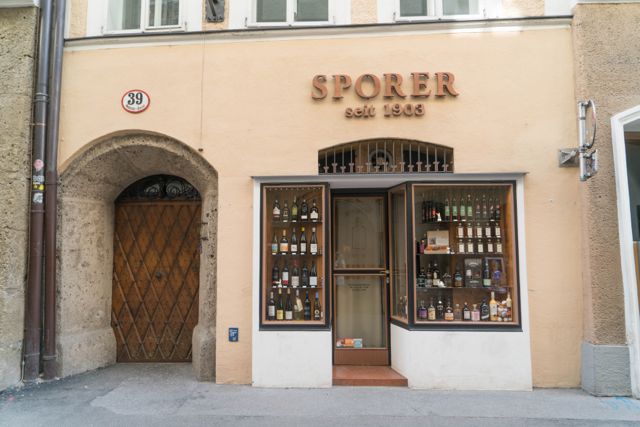 We arrived at the perfectly natural hour of 945am on a Monday morning (hey, it's vacation!) to do a little tasting and shopping. The narrow shop has kegs of various spirits along one wall, then a standing bar, and then shelves of bottles on the opposite wall. You can taste any of the schnapps and liqueurs they make (the former being clear and distilled, the latter sweeter and a bit syrupy), from the always-popular apricot (marillen in Austria) to unusual options like caraway or Rowan berry.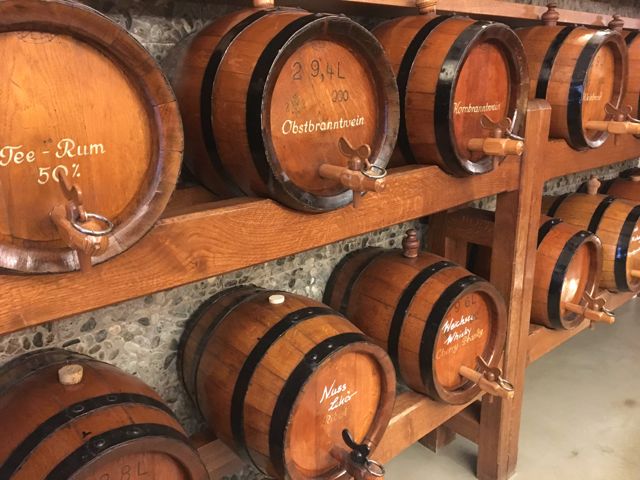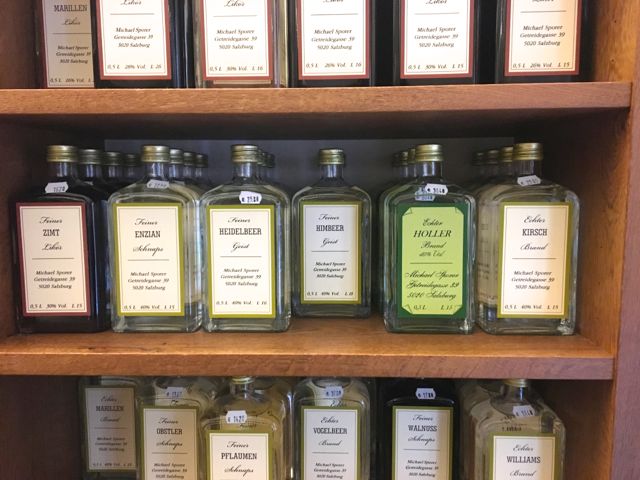 We tried quite a few varieties – our hearty hotel breakfast was helpful to soak up the schnapps! – while chatting with the very nice man staffing the bar about Koval (a Chicago-based distillery whose founder is from Salzburg) and the history of the buildings on the street outside (which have stencils marking both the date of construction – 1400s – and renovation – 1900s).
Bottles of marillen schnapps and liqueur came home with us!
Bosna at the Balkan Grill
My usual pre-trip restaurant research uncovered something unexpected in Salzburg – Conde Nast Traveller highlighting a humble alleyway sausage stand. Turns out that bosna are a popular Austrian snack, and the Balkan Grill is a well-known place to grab one.
For 3 Euro apiece, we got our bosna – long, crusty rolls filled with thin grilled sausages tucked in with chopped raw onions and a little parsley, all sprinkled with curry powder. Warm juicy meat, cold sharp onion, gentle curry heat – mmmmm. NB: Obviously to be avoided if you're worried about your breath!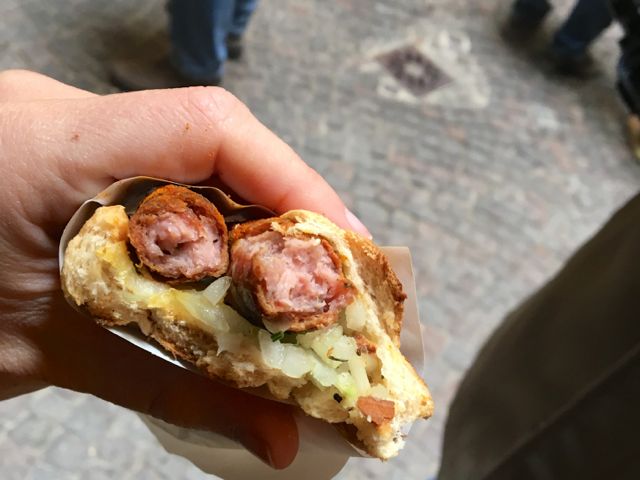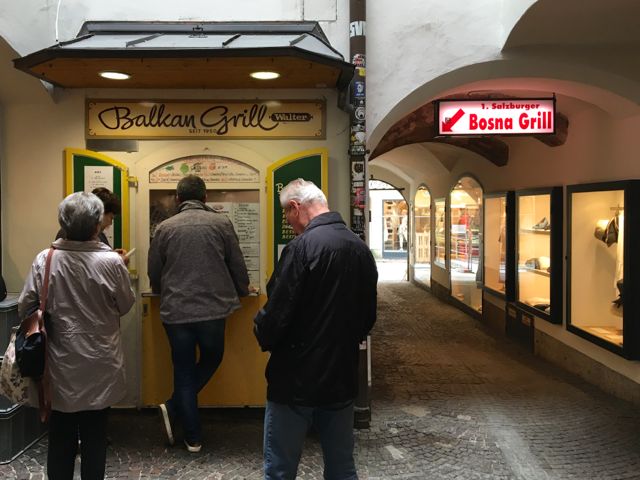 Lunch with a view at M32
Our time in Salzburg coincided with amazing weather – sunny and warm – so it was fortuitous that I'd booked lunch at this restaurant high on a hill, with a massive outdoor patio.
We were shown to a table in the front row, with a perfect view of the fortress and the river and the whole city spread out before us. The M32 menu features mostly Austrian cuisine; I had a spring special of asparagus salad with a poached egg, and D had (you guessed it) schnitzel. We sipped Zweigelt rosé and luxuriated in the warmth and the view.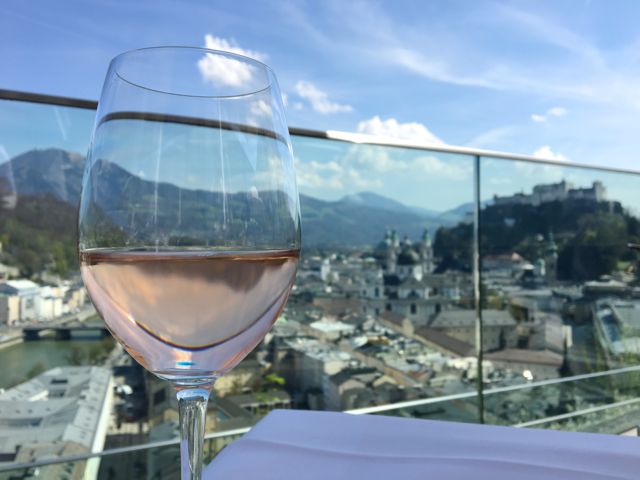 Salzburger nockerl
This dessert of three meringue mounds is supposedly inspired by the three hills of Salzburg (M32 is located on one of them!).  You may notice that our nockerl, below, is just a solo hill – because we were so stuffed from our dinner at the Zirbelzimmer restaurant inside the Sacher Hotel that we asked for this more petite version.
It was still quite filling, and very good – more structured and not as sweet as the meringue on a pie.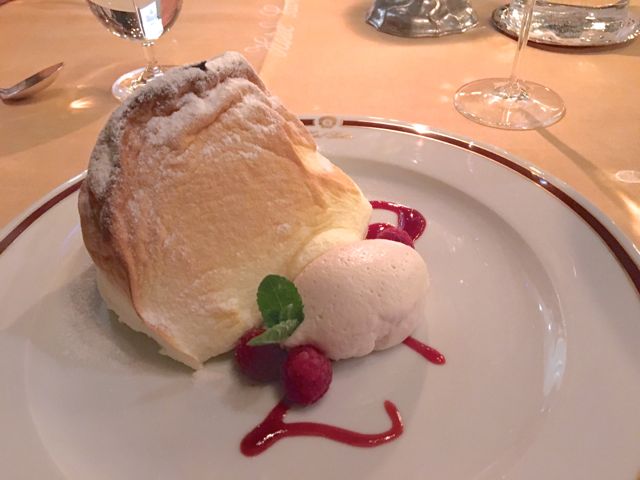 Photo opps!
It's a photogenic town, isn't it?